While I love the smell of coffee, I hate the way it tastes. Just a little sip leaves a horrible, bitter taste in my mouth. Apparently, people who drink Folgers are feeling the same way.
Folgers is at the center of several class action lawsuits filed by coffee drinkers that believe they were shortchanged.
Most recently, Ellen Moser sued Folgers in the U.S. District Court for the Northern District of Illinois. The grounds for her suit are that Folgers' containers do not make as many cups of coffee as are advertised on the packaging.
Moser purportedly bought a 30.5 oz. cannister of Folgers Classic Roast from her local Walmart for about $7, in part because the label indicated there was enough coffee to make 240 cups. The instructions on the container indicate that 1 tablespoon of ground coffee makes one 6-ounce serving. Moser's lawsuit states that one tablespoon of ground coffee weighs about 5 grams.
Moser then argues that you would need 1,200 grams of ground coffee to make 240 cups. A 30.5-ounce container of Folgers, however, allegedly weighs only 865 grams, which is only enough to make 173 cups of coffee, or only 72% of the amount advertised.
"Defendants have grossly exaggerated the number of cups of coffee that the Folgers ground coffee products can make in order to induce consumer purchases and to charge consumers more for these products," Moser's complaint states. "Indeed, it is a classic and unlawful bait-and-switch scheme that causes unsuspecting consumers to spend more money for less than the advertised amount of coffee they believe they are purchasing." The suit is for purchasers of Classic Roast, but also 15 other varieties of Folgers coffee.
Moser argues that she and other consumers were financially injured by misrepresentations, so the lawsuit is seeking monetary damages.
A similar class action lawsuit against Folgers was filed by Marcia Sorin in the U.S. District Court for the Southern District of Florida. She accuses Folgers of "unlawful, unfair, and deceptive business practices" because the company promises a certain number of cups of coffee can be brewed from a package, when in reality "the can contents cannot produce anywhere near the number of cups represented."
Sorin bought a container of Folgers Classic Roast, which purported to make up to 380 6-ounce cups. However, she claims that the container only has enough grounds to make about 265 to 275 cups – more than 100 less than promised.
Sorin is asking the court to stop the Folger Coffee Company's mislabeling of their products and to "adopt proper label statements." It also asks the court to declare the company's alleged conduct violates the Florida Deceptive and Unfair Trade Practices Act. The plaintiffs are seeking damages, an award of attorneys' fees and court costs and any other further relief the Court may deem appropriate.
A class action lawsuit was also filed in California by Ramon Ibarra, who alleges Folgers canisters claim to make up to 210 6-ounce servings of coffee, but actually only make 156 6-ounce servings.
Since the early 1990s, Folgers has been the largest-selling ground coffee in the U.S., generating an estimated $1 billion or more in sales each year.
Despite the lawsuits, Folgers is still a great place to work. Apparently, they have a lot of perks.
The following two tabs change content below.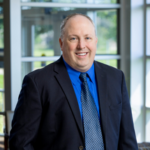 Elder Law and Estate Planning Attorney
at
McCarty Law LLP
Hoping to follow in his father's footsteps from a young age, Reg's practice primarily consists of advising individuals on estate planning, estate settlement and elder law matters. As Reg represents clients in matters like guardianship proceedings and long-term care admissions, he feels grateful to be able to offer families thorough legal help in their time of need.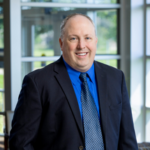 Latest posts by Reg P. Wydeven (see all)