A few nights ago, I was watching some reruns of 'The Simpsons.' In this particular episode, Police Chief Wiggum was meeting with his financial advisor, who was very concerned because the Chief had not set aside any funds for the future. Wiggum said, "Well, you know how it is with cops. I'll get shot three days before retirement. In the business, we call it 'retirony.'"
The financial advisor then asked incredulously, "Well, what if you don't get shot?" Wiggum responded, "What a terrible thing to say! Now look, you made my wife cry!"
Retirony is a hilarious concept used in tons of TV shows and movies. My favorite example is 'Lethal Weapon' cop Roger Murtaugh who is convinced he will die days before retirement after being assigned new partner Martin Riggs who has a death wish.
While it's a great plot device in entertainment, it's not so cool in real life. Our household is experiencing what I've now dubbed 'ironoculation.'
For the past year, our family has been very careful about being safe during the pandemic. We always wear masks, we haven't gone out to eat, we've avoided social gatherings and we didn't even have Thanksgiving or Christmas dinners with our families.
But, my wife and I have been going to work. And even though we wear masks all day, we still got COVID. But the worst part is, my wife got the virus less than three weeks before she was scheduled to get her first vaccination.
So, she will get her shots soon, and hopefully I'll have immunity until I get my shots later this year. When we do, I wonder if we'll be issued "vaccine passports."
Several different countries' governments and numerous businesses are considering ways for people to prove that they've been vaccinated. Dubbed "vaccine passports," this proof of inoculation could help determine who can travel, stay at a hotel, or visit a bar.
For example, Israel provided government-issued "green passes" to residents who have received both doses of the COVID-19 vaccine. The pass, which shows their personal details and the dates of their vaccinations, is scanned to allow entry to gyms, hotels, and concerts. The 3 million Israelis who received green passes are referring to them as a ticket to normal.
The U.S. and the U.K., along with other various governments, are considering implementing something similar. Immunity certificates are, in part, intended to revive the economy by boosting tourism, business, and hospitality.
For my Christmas present in 2019, my sister got me tickets to see Hall and Oates in Milwaukee in August of 2020. Obviously, because of the pandemic, the show was postponed until this August. I'm sure that will be the first time I'll be with a large crowd since before the pandemic, so it would probably be comforting to know my fellow Hall-raisers will have been vaccinated.
But not everyone is on board with vaccine passports. Some argue that they would discriminate against people who choose not to be vaccinated, those who can't get one for medical reasons or those who don't have access to one due to limited supplies.
Others have concerns over Big Brother, in that immunity certificates that can be scanned could be used to track people's movements or expose their personal data to hacking.
While governments weigh these concerns, some businesses are already requiring them. Several cruise lines and airlines have announced travelers will need proof of immunization to board.
I'm not sure how I feel about vaccine passports. After all, I got an actual passport in 2020 and look what good that did me.
The following two tabs change content below.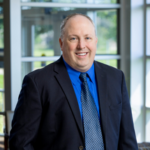 Elder Law and Estate Planning Attorney
at
McCarty Law LLP
Hoping to follow in his father's footsteps from a young age, Reg's practice primarily consists of advising individuals on estate planning, estate settlement and elder law matters. As Reg represents clients in matters like guardianship proceedings and long-term care admissions, he feels grateful to be able to offer families thorough legal help in their time of need.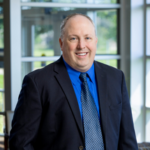 Latest posts by Reg P. Wydeven (see all)