A few years ago before he retired, one of my good friends from work needed back surgery. Not wanting to go under the knife, he asked his doctor if there was anything else he could do, and his doctor suggested yoga.
While I assumed it was a ruse to hang out with younger women in tight pants, he actually benefited tremendously from taking yoga. The classes helped with his flexibility, strength and balance. Before long, his back pain was a thing of the past.
My buddy is not alone. Representative Jeremy Gray is a Democratic congressman from Opelika, Alabama. Gray played cornerback at North Carolina State University where he was introduced to yoga. He was also signed by the Canadian Football League's Saskatchewan Roughriders. Gray claims the exercises can provide mental and physical benefits, adding it's "a great way to work on your posture, flexibility, balance and to strengthen your core."
"I've been in yoga for seven years," Gray told the Associated Press. "I know the benefits of yoga, so it was very dear to my heart, and I think Alabama will be better for it." That's why Gray sponsored a bill that would authorize school systems to decide if they want yoga to be allowed in K-12 schools.
In 1993, the Alabama Board of Education actually voted to prohibit the teaching of yoga in public schools. The ban also precluded some games like tag, along with teaching meditation and hypnosis, which is a shame, because there's no better workout than staring at a swinging pocket watch.
According to Gray, many Alabama phy ed teachers had been instructing yoga for years not realizing it was actually banned in the state. Others wanted to introduce it for its various benefits, particularly its adaptability to virtual learning.
The Alabama House of Representatives voted 73-25 to approve the bill, which now moves to the Alabama Senate. If passed, the measure will allow yoga back in schools – with some limitations.
First of all, yoga would be an elective activity, meaning students can opt out in favor of other activities. Second, "all poses shall be limited exclusively to sitting, standing, reclining, twisting, and balancing" and "all poses, exercises, and stretching techniques shall have exclusively English descriptive names." The legislation expressly prohibits "Chanting, mantras, mudras, and the use of mandalas." Likewise, saying "namaste," which translates to "greetings to you," is also forbidden.
While the votes were almost 2 to 1 in favor of allowing yoga back in schools, Gray says that several of his colleagues voted against it after receiving "a lot of emails about it being part of Hinduism" from concerned constituents. "Some people's minds you can never change," he said. "If you have to vote your district, I understand it."
Joe Godfrey, the executive director of Alabama Citizens Action Program, a Christian advocacy group, claims doing yoga amounts to practicing Hinduism. "It's an issue of separation of church and state," he says. "You'll hear people invoke that when it comes to Christianity, because they don't want prayer in school. Yet they want to teach yoga?"
It'll be interesting to see if the Senate passes the bill. It seems like Representative Gray is willing to bend over backwards to get it adopted.
The following two tabs change content below.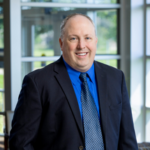 Elder Law and Estate Planning Attorney
at
McCarty Law LLP
Hoping to follow in his father's footsteps from a young age, Reg's practice primarily consists of advising individuals on estate planning, estate settlement and elder law matters. As Reg represents clients in matters like guardianship proceedings and long-term care admissions, he feels grateful to be able to offer families thorough legal help in their time of need.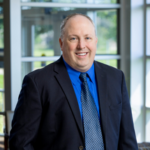 Latest posts by Reg P. Wydeven (see all)