This Cleanliness is Definitely Not Close to Godliness
I just heard a news story about men arrested in South America for transporting illicit substances into the U.S. Many Americans have ingested the substance, leaving many of them ill and killing seven.
Upon hearing this, I immediately thought of 'Scarface,' the 1983 gangster movie starring Al Pacino as Tony Montana, the title character. An immigrant to the U.S. from Cuba, Montana enjoys a meteoric rise to the head of a drug cartel. He even flies to Bolivia to negotiate the purchase of 2,000 kilos of cocaine that would be smuggled into Miami to be distributed nationwide.
My assumptions about this news story being similar, however, were way off.
The men were not part of a drug cartel, but rather The Genesis II Church of Health and Healing. And the illicit substance was not cocaine, but chlorine dioxide, which becomes bleach when ingested.
Earlier this month, Mark and Joseph Grenon were arrested in Colombia. The men were wanted in the U.S. for illegally selling chlorine dioxide, which they marketed as a "Miracle Mineral Solution" that could cure COVID-19, as well as cancer, malaria and autism. The Grenons were shipping the solution to the U.S., Africa and Colombia, and had previously operated in Mexico, Australia and other countries.
Mark Grenon is the archbishop of the Genesis II Church of Health and Healing, which is based in Bradenton, Florida. The church preaches the use of Miracle Mineral Solution as a sacrament to cure a wide variety of ailments. Grenon even took credit for President Trump's off-handed suggestion in April of using disinfectants to treat the virus. He claims he sent letters to the President about his solution that he boasts "can kill 99% of the pathogens in the body."
According to ChemicalSafetyFacts.org, though, chlorine dioxide is typically used to disinfect hospitals and laboratories. The chemical is also added to drinking water to destroy bacteria, viruses and some types of parasites. Under U.S. Environmental Protection Agency rules, however, the maximum concentration of chlorine dioxide in drinking water can be no greater than 0.8 parts per million (ppm), which equates to 1 drop of water in a 13-gallon tank.
The U.S. Food and Drug Administration warns that "ingesting these products is the same as drinking bleach. Consumers should not use these products, and parents should not give these products to their children for any reason." The FDA has not approved the solution for any health-related uses.
In April, Miami's U.S. District Judge Kathleen Williams ordered the self-styled church to stop selling the substance. The Grenons initially abided by the order, but quickly changed their tune. "We will NOT be participating in any of your UNCONSTITUTIONAL Orders, Summons, etc," Mark Grenon said in an email to Judge Williams. "Again and again I have written you all that . . . you have NO authority over our Church."
So, in July, a federal criminal complaint was filed charging Mark Grenon, 62, and his sons, Jonathan, 34, Jordan, 26, and Joseph, 32, with conspiracy to defraud the U.S., conspiracy to violate the Federal Food, Drug and Cosmetic Act and criminal contempt. If convicted, they face a maximum of between 14 and more than 17 years in prison.
Multiple agencies then executed search warrants at the church. Hazmat teams found 50 gallons of muriatic acid, 22 gallons of the finished 'Miracle Mineral Solution,' and 8,300 pounds of sodium chlorite.
I wonder if the Grenons drank their own solution. Probably not, for as Tony Montana was warned, never get high on your own supply.
The following two tabs change content below.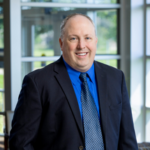 Elder Law and Estate Planning Attorney
at
McCarty Law LLP
Hoping to follow in his father's footsteps from a young age, Reg's practice primarily consists of advising individuals on estate planning, estate settlement and elder law matters. As Reg represents clients in matters like guardianship proceedings and long-term care admissions, he feels grateful to be able to offer families thorough legal help in their time of need.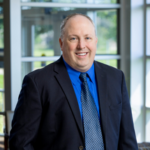 Latest posts by Reg P. Wydeven (see all)