Don't Monkey Around with Warnings
As many readers know, I am a huge fan of movies. That's why every year I look forward to Black Friday shopping where I can snag huge deals on Blu Rays and DVDs. This year I grabbed some awesome flicks, including 'Kong: Skull Island.'
The movie is set in the 1970s at the close of the Vietnam War. A group of scientists and soldiers are in a race against the Soviets to get to Skull Island to investigate the untapped natural resources there. When they arrive, the invading force is attacked by King Kong.
The soldiers, of course, want to kill Kong. The scientists, however, recognize that Kong has a symbiotic relationship with the island by protecting its inhabitants from predators and other threats. Unlike previous King Kong movies, in this iteration, Kong saves the day and the visitors leave him and Skull Island in peace.
The movie has lots of action and great special effects. And in keeping with tradition, the first time King Kong is seen in his full glory, anyone who lay eyes upon him is scared to death. And tragically, the same is true in real life.
In 2016, Jose Calderon Arana, a 38-year-old man from Guatemala, took his wife and son to Orlando and they visited Universal Orlando Resort. While there, the family went on the "Skull Island: Reign of Kong" ride. The attraction uses animatronics and 3D screens to recreate a truck expedition through the carnivorous-creature-filled island inspired by the recent King Kong movies.
After going on the ride, Calderon Arana, who had prior heart problems, told his wife he didn't feel well. She believed he had an upset stomach, so she and their son went on another ride while he rested on a park bench. By the time they returned, Calderon Arana had collapsed and was taken to a hospital where he later died from a heart attack.
Calderon Arana's family is now suing Universal for his wrongful death that they allege is a result of the resort's negligence. The family argues that Universal failed to give adequate warnings about the dangers of the ride in Spanish, the only language Calderon Arana spoke. Universal has a sign in English at the entrance of the ride which says, "Warning! This ride is an expedition through the rough terrain of King Kong's natural habitat. The movement of the truck is dynamic with sudden accelerations, dramatic tilting and jarring actions."
The sign further warns that people with heart conditions or abnormal blood pressure, back or neck conditions, and expectant mothers shouldn't go on the ride. In addition to the English text, each of the situations has an accompanying drawing. The family also asserts that there was a delay in rendering aid to Calderon Arana after he collapsed.
According to the lawsuit, "Universal was aware of the great number of tourists on their premises who do not speak English." Lou Pendas, the family's attorney, claims it is not unreasonable to have ride warning signs in English, Spanish and French so visitors can make informed decisions about whether they should go on the ride.
"This isn't a crazy request or expectation. It's actually quite basic in this day and age," said Pendas. "You are asking for international travelers. This is a mecca for tourism. This is a very basic thing that should be thought of for the safety of patrons."
I would say that it's not unreasonable to have warning signs in other languages. So it's possible Universal may lose. If so, I'm sure they will a-peel.
The following two tabs change content below.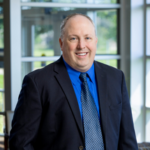 Elder Law and Estate Planning Attorney
at
McCarty Law LLP
Hoping to follow in his father's footsteps from a young age, Reg's practice primarily consists of advising individuals on estate planning, estate settlement and elder law matters. As Reg represents clients in matters like guardianship proceedings and long-term care admissions, he feels grateful to be able to offer families thorough legal help in their time of need.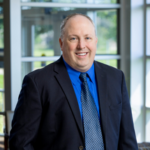 Latest posts by Reg P. Wydeven (see all)