When I was a kid, my family went on a vacation to Minnesota. We happened to catch a Brewers and Twins game while we were there. I wore my Brewers t-shirt to the Humphrey Dome and was promptly booed by the dozens of loyal Twins fans in attendance.
About a decade later I returned to the Dome to attend a Minnesota-Wisconsin football game. Again, I wore my Badger gear with pride. Once more I was booed as the Badgers carried home Paul Bunyan's axe.
While I love to show my support for my Wisconsin teams, I don't know if I'd ever make a federal case out of it. But that's exactly what Russell Beckman did.
Beckman is a social studies and special education teacher from Mount Pleasant. He is an avid Packer fan and a season ticket holder at both Lambeau Field and Soldier Field. While he sells most of his Bears tickets, he never misses the Packer game.
As a Bears season ticket holder, Beckman earned loyalty points that allows him to attend special fan events, including a chance to be on the sideline before a Packers-Bears game to watch the players warm up. He cashed in his points to be on the sidelines on December 18, 2016, but he was denied access because he was wearing Packers gear. The Bears cited their policy that does not allow the opposing team's apparel on the field.
So last year, Beckman filed suit in federal court and asked for a temporary injunction from this policy so he could wear Packers apparel on the sidelines of last week's game. He claims the Bears are infringing on his First Amendment right to free speech.
The First Amendment prevents the government from passing laws that inhibit free speech. The provisions don't typically apply to a private enterprise, such as a sporting event. For example, Megyn Kelly was fired from NBC after making comments about blackface.
Beckman's creative legal team argued that the Bears are effectively a governmental entity because they are "inextricably intertwined" with the Chicago Park District, which owns Soldier Field.
The Bears contend they are not an extension of the government but are a private business. They also claim that from a marketing perspective, the team would be damaged if it allowed fans to wear opposing teams' jerseys on the field.
Earlier this month, Beckman and the Bears argued for over an hour in front of U.S. District Judge Joan Gottschall at the Dirksen Federal Courthouse. After weighing both sides' arguments, Gottschall issued a 21-page order that ultimately denied Beckman's request for an injunction. She held that while "The Bears appear to believe that seeing a person wearing Packers gear in the Bears' end zone will hamper their fans' enjoyment of the game," she also noted that the Bears "do not say with much specificity how they will be harmed."
Beckman's attorney, Michael Lieber, issued a statement saying "the judge today said the parties' arguments to the court were essentially a tie ball. But a tie ball goes to the home team at this juncture." But because he made "a fairly modest showing" that his lawsuit could be successful, the case will continue to trial where the judge will make a final ruling.
Despite the setback, Beckman still planned on roaming the sidelines. He told reporters that "maybe you guys should be there to see what I wear." I don't know if he wore any Packer gear, but after our performance, Beckman probably had some egg on his face.
The following two tabs change content below.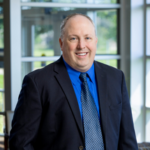 Elder Law and Estate Planning Attorney
at
McCarty Law LLP
Hoping to follow in his father's footsteps from a young age, Reg's practice primarily consists of advising individuals on estate planning, estate settlement and elder law matters. As Reg represents clients in matters like guardianship proceedings and long-term care admissions, he feels grateful to be able to offer families thorough legal help in their time of need.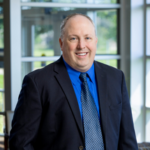 Latest posts by Reg P. Wydeven (see all)