New Advertising Law Drug Through Legislative Process
Every Spring I suffer horrible hay fever. If I venture outdoors, I turn into a sneezy, snotty, and weepy mess. But thank goodness for medicine. The prescription-strength meds I could only get from my doctor are now available over-the-counter, many in generic form.
If I don't take my meds, I'm disgusting and miserable. But I'll survive. For some folks, however, their medications are literally life-and-death, like with my wife and son and their Epi-pens. Some people need their prescriptions every day to survive, and many of these drugs are unbelievably expensive. According to the U.S. Department of Health and Human Services, the 10 most commonly advertised drugs have list prices ranging from $535 to $11,000 per month.
For that reason, HHS wants to require pharmaceutical companies to disclose the full list price for a 30-day supply of drugs in TV ads. The proposal announced last month would apply to brand-name drugs that are covered by the Medicare and Medicaid programs, if a typical course of treatment costs more than $35 a month.
While most patients don't pay full list price for a drug because of insurance, insurance companies do use the price to set base patients' copayments. Patients with high deductible plans or no insurance at all, though, do sometimes pay the full price. According to HHS, 47% of all Americans have high-deductible health insurance plans, so consumers need to know the costs.
The HHS released a statement, which read, "Right now, drug companies are required to disclose the major side effects a drug can have—but not the effect that buying the drug could have on your wallet." It went on to say that, "Patients deserve more transparency."
Knowing such a proposal could be coming, the drug industry's main trade group, the Pharmaceutical Research and Manufacturers of America, or PhRMA, released a statement of its own, just hours before HHS's. PhRMA said its 33 member companies would propose to include a website in its TV ads that viewers could visit to find drug prices.
PhRMA President and CEO Steve Ubl said, "We're concerned that if you just have the list price in isolation in the ad, it may deter patients from seeking needed care." Ben Wakana, a spokesman for Patients for Affordable Drugs, retorted, "If drug companies are nervous that patients won't take their drugs if they see the full price, then drug companies should lower their prices."
HHS Secretary Alex Azar, a former drug company executive himself, said, "We appreciate their effort. But placing information on a website is not the same as putting it right in an ad." This is especially true since many Medicare and Medicaid patients aren't computer savvy or don't even have access to a computer.
When PhRMA asserted that forcing companies to publish prices would violate First Amendment rights of free speech, Azar likened the proposal to the requirement that sticker prices for cars must be published. After all, he said, "A year's worth of the most-advertised drugs can cost more than a car."
If the measure is passed, I fear it will create a vicious cycle of being depressed about the cost of prescription drugs and then not being able to afford anti-depression medication.
The following two tabs change content below.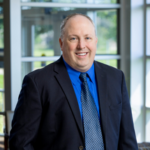 Elder Law and Estate Planning Attorney
at
McCarty Law LLP
Hoping to follow in his father's footsteps from a young age, Reg's practice primarily consists of advising individuals on estate planning, estate settlement and elder law matters. As Reg represents clients in matters like guardianship proceedings and long-term care admissions, he feels grateful to be able to offer families thorough legal help in their time of need.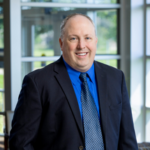 Latest posts by Reg P. Wydeven (see all)