As a kid in the 1980s, I was a huge pro wrestling fan. I loved Junkyard Dog, who entered the ring accompanied by the great bass line of Queen's "Another One Bites the Dust." To stop having to pay huge royalties to play the song, though, the then-WWF created its own entrance themes. They actually made money by releasing the songs on an album.
Queen is not just protective of its music in wrestling arenas – the band is protective of its tunes in the political arena as well.
At the 2016 Republican National Convention, Trump took the stage while Queen's "We Are the Champions" blared in the background. In response, the band tweeted, "An unauthorized use at the Republican Convention against our wishes." A month before the Convention, Queen guitarist Brian May blogged about Trump's previous use of the song, saying he was "taking advice on what steps we can take to ensure this use does not continue" because "it has always been against our policy to allow Queen music to be used as a political campaigning tool."
Queen isn't the first band to be upset with the Commander-in-Chief's use of their music.
In June of 2015, Trump announced his candidacy while descending the escalator to the lobby of his Trump Tower while blasting Neil Young's "Rockin' In The Free World." Immediately, his management company issued a statement saying that Trump "was not authorized" to use the song in his presidential candidacy announcement.
After winning the Indiana primary, Trump played "Start Me Up" by The Rolling Stones. In response, the band's publicist, Fran Curtis, issued a statement that read, "The Rolling Stones have never given permission to the Trump campaign to use their songs and have requested that they cease all use immediately."
R.E.M. frontman Michael Stipe asked Trump to stop playing their hit "It's the End of the World as We Know It (And I Feel Fine)" on the campaign trail. Steven Tyler, lead singer of Aerosmith, sent Trump a cease-and-desist letter asking him not to play "Dream On" at his rallies. Likewise, an attorney for Eddie Levert and Walter Williams, founding members of the O'Jays, also issued a cease-and-desist letter to Trump after he used their hits "Love Train" and "For the Love of Money" without their consent.
Like most of these musicians, the O'Jay's beef wasn't about royalties, but rather loyalties. The attorney's letter read that Trump's "use of our clients' signature song, and utilizing the original recording, constitutes a patently false implication that Mr. Levert and Mr. Williams have endorsed…Mr. Trump's agenda. Our clients unequivocally do not endorse…Mr. Trump. On the contrary, Mr. Levert and Mr. Williams have actively opposed these ideals."
In addition to these Rock and Roll Hall of Fame acts, Trump irked newer artists as well, such as Adele and Pharrell Williams.
Unfortunately, these musicians may not be able to prevent Trump from using their music. For example, when Queen complained after the 2016 RNC, Sean Spicer, communications director for the Republican Party, informed them that although he was a big fan of the group, they were wrong about their ability to stop Trump from using their music. The GOP actually paid BMI a license fee to play the song in Cleveland's Quicken Loans Arena. BMI is a performance rights organization, which collects royalties on behalf of copyright holders when parties wish to use copyrighted works in a public venue. The artists have no say in these deals.
So even though musicians may want politicians to stop using their songs, as The Rolling Stones know, you can't always get what you want.
The following two tabs change content below.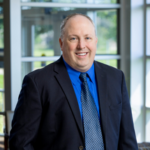 Elder Law and Estate Planning Attorney
at
McCarty Law LLP
Hoping to follow in his father's footsteps from a young age, Reg's practice primarily consists of advising individuals on estate planning, estate settlement and elder law matters. As Reg represents clients in matters like guardianship proceedings and long-term care admissions, he feels grateful to be able to offer families thorough legal help in their time of need.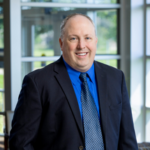 Latest posts by Reg P. Wydeven (see all)