You Don't Have to Go Home, but You Can't Stay Here
When my dad had to go into a nursing home a couple of years ago, it was an extremely stressful and emotional time. It was a big adjustment for him, but also a big one for my mom. Because of his selflessness, things went much easier because he requested the move. He could see his needs increasing and the toll it was taking on our family, especially my mom. So, he made the decision to move.
Not all families are so lucky. Because of memory issues, or just good old-fashioned stubbornness, some people actively fight their families, sometimes physically, when going into a long-term care facility. Tragically, on rare occasions, the county will have to step in to force an emergency placement if the person is endangered by remaining in their home.
The only thing worse than a move into long-term care is two moves. Earlier this year, fifteen residents living at the Emerald Bay Retirement Community in Green Bay were given a 30-day notice to vacate after the facility decided to no longer accept Family Care payments. Family Care pays for residents' care at assisted living facilities if they cannot afford to pay for their own care.
So, after the struggle of moving loved ones into Emerald Bay, families had to scramble to line up new housing arrangements, and they only had a month to do so.
In response to that unfortunate event, legislators in Wisconsin have introduced a bill to extend the amount of time families have to find a new facility for loved ones evicted from long term care facilities from 30 to 90 days. The measure would apply to nursing homes, community-based residential facilities and managed care organizations.
Before the resident is required to be relocated or evicted, the 90-day written notice would need to be provided to the resident, the resident's guardian, and/or to a member of the resident's family. In a letter to the State Senate Committee on Health, State Representative Joy Goeben indicated that the eviction issue was brought to her attention after concerned family members contacted her office seeking any help they could find. "In the middle of winter, in Wisconsin, the residents were given 30-days to find a new home," she wrote. "In the realm of nursing homes and residential facilities, finding alternative living inside a 30-day window is short."
"Consider the amount of stress that could be alleviated or prevented if residents and their families were given a reasonable amount of time to make arrangements, once they receive a relocation or eviction notice," Goeben continued. "Adding insult to injury, how about the resident who does not have family, or their family lives in another state, or the only relative is also elderly and unable to assist. The resident, if capable, is left to figure this out for themselves. Given the staffing shortage of long-term care facilities, residents and their families should receive timely notification to prepare for change."
Representative John Macco added, "We have to find ways to protect them both on some of the financial exploitation they're getting but also the care they're going to need."
The bill had one hearing last month and still needs to be voted on by both the Assembly and the Senate.
Hopefully the measure passes and provides a little more protection for our most vulnerable population.
A polling company asked multiple nursing home residents if they were aware of the new bill. Most of them responded that they hadn't heard anything.
The following two tabs change content below.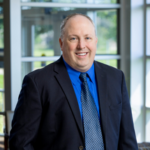 Elder Law and Estate Planning Attorney
at
McCarty Law LLP
Hoping to follow in his father's footsteps from a young age, Reg's practice primarily consists of advising individuals on estate planning, estate settlement and elder law matters. As Reg represents clients in matters like guardianship proceedings and long-term care admissions, he feels grateful to be able to offer families thorough legal help in their time of need.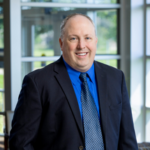 Latest posts by Reg P. Wydeven (see all)