Last year, the Packers played the Giants in London. My buddy, Pearl, hosted us for a viewing party. He is an excellent cook and had a huge spread, including an egg bake, bacon, muffins and more. It was spectacular (despite the 2nd half meltdown and Packers' loss).
While we rotate having Packer parties at friends' houses, other fans like watching games at bars. Most bars in the area open at 11:00 a.m. on Sundays, but many opened up early last year to accommodate the 8:30 a.m. kickoff time (which was 2:30 p.m. in England). Many bars were packed and offered morning drinks like Bloody Marys, mimosas or screwdrivers, with some even having brunch.
It was unusual for these bars to open early, but legally, bars can open at 6:00 a.m. in Wisconsin. Not all states have such flexible hours, however.
Eight years ago, the Buffalo Bills played in London. Bars in New York, however, weren't allowed to serve alcohol before noon unless they applied for and obtained a special permit. So, Bills fans who wanted to hang out at a bar to watch the early game could only quench their thirst with coffee, soda or water.
In 2016, however, the New York State Legislature passed what was known as the Brunch Bill, which allowed bars to start serving alcohol at 10:00 a.m. on Sundays. Some taverns could obtain special permits to begin serving as early as 8:00 a.m.
So, like Packer fans, last year Giants fans could enjoy some cocktails as they watched their team steal victory away from us (personally, I hope they all over-imbibed and ended up with hangovers).
Last week, the Bills once again played in London against the Jacksonville Jaguars. Some fans wanted to get the party started before kickoff at 9:30 a.m., but the Brunch Bill only allows bars to begin serving at 10:00 a.m.. To apply for the special liquor permit to begin serving at 8:00 a.m., hopeful bars had to apply to the state Liquor Authority at least 30 days prior to the event. Many bars either didn't know about or missed the deadline.
So, New York Governor Kathy Hochul swept in to save the day. She announced the week of the game that the deadline for applying for the special permits was extended until the close of business on Friday.
"With the Buffalo Bills playing across the pond on Sunday morning, I know fans will be gathering for the big game & may fancy a pint," Hochul wrote on social media. "I'm directing the State Liquor Authority to extend the deadline for special permits, so sports bars & restaurants can serve as early as 8 a.m."
Melissa Fleischut, President of New York's State Restaurant Association, said it's unusual for the state to waive the 30-day application window, especially for a football game. She would, though, like to see it become a trend. "We were huge proponents of the Brunch Bill when it initially came out and were trying to pass it so this is just consistent with that," Fleischut said. "We love that the state is being flexible to help our business thrive."
Governor Hochul is a well-known Bills fan. She was born in Buffalo and has been a big supporter of the team, both in her personal life and in office. As Governor, she was integral in putting together the deal that invested $850 million of taxpayer money in the Bills' new stadium.
Florida law does allow alcohol to be served as early as 7:00 a.m. So, after the Jaguars' upset win, I'm sure lots of Jacksonville fans had some celebratory cocktails. And I'm confident a few Bills fans drowned their sorrows in some cocktails, too.
The following two tabs change content below.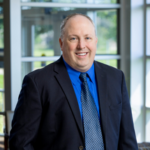 Elder Law and Estate Planning Attorney
at
McCarty Law LLP
Hoping to follow in his father's footsteps from a young age, Reg's practice primarily consists of advising individuals on estate planning, estate settlement and elder law matters. As Reg represents clients in matters like guardianship proceedings and long-term care admissions, he feels grateful to be able to offer families thorough legal help in their time of need.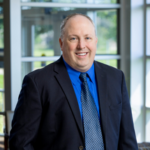 Latest posts by Reg P. Wydeven (see all)