Ghost In the Machine Writer
Last week I wrote about musicians being worried about artificial intelligence creating new music using their fabricated voices. Well, singers aren't the only ones worried.
Jane Friedman is an author who has written several books and has consulted about working in the writing and publishing industry. She recently told CNN that a customer looking for more of her work bought a book she wrote on Amazon – the only problem is, she didn't write it. The book was one of several that had titles similar to the subjects she typically writes about, but the text read as if someone had used a generative AI model to imitate her writing style.
"When I started looking at these books, looking at the opening pages, looking at the bio, it was just obvious to me that it had been mostly, if not entirely, AI-generated," Friedman said. "I have so much content available online for free, because I've been blogging forever, so it wouldn't be hard to get an AI to mimic me."
Friedman posted about her experience on X (formerly Twitter), and several authors responded saying they'd had similar experiences. Amazon removed the fake books being sold under Friedman's name and said its policies prohibit such imitation. The fake books were also added to Friedman's profile on the literary social network Goodreads, but then were removed after she publicized the issue.
Friedman is just one of many authors concerned about AI technology, like ChatGPT, which is capable of creating large volumes of text that appears authentic. They do not want their work being used to train AI models, which could then be used to imitate them, and put them out of a job.
As I mentioned in last week's article, in July, U.S. lawmakers met with members of creative industries to discuss the implications of artificial intelligence. Jeffery Harleston, general counsel and executive vice president of business and legal affairs for Universal Music Group was in attendance. As a witness in the Senate Judiciary Committee meeting, he called for a federal "right of publicity" — the intellectual property right that shields a person's likenesses, such as their voice and name. He also indicated that all "AI-generated content" should be labeled as such.
The Authors Guild, a non-profit advocacy group for authors, also participated in the hearing. CEO Mary Rasenberger asked for legislation to be drafted to protect writers from AI. Similar to Harleston's request, she called for the legislation to include rules that would require AI companies to be transparent about how they train their models.
Rasenberger told CNN that, "Generative AI is being used to replace writers — taking their work without permission, incorporating those works into the fabric of those AI models and then offering those AI models to the public, to other companies, to use to replace writers. So, you can imagine writers are a little upset about that."
They sure are. An open letter from the Authors Guild, which was signed by more than 10,000 authors, including James Patterson, Roxane Gay and Margaret Atwood, called on AI industry leaders like Microsoft, Meta and OpenAI, the creator of ChatGPT, to obtain consent from authors when using their work to train AI models, and to compensate them fairly when they do.
"Millions of copyrighted books, articles, essays, and poetry provide the 'food' for AI systems, endless meals for which there has been no bill," the letter reads in part. "It is only fair that you compensate us for using our writings, without which AI would be banal and extremely limited."
I'm guessing they didn't use AI to generate the letter.
The following two tabs change content below.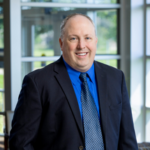 Elder Law and Estate Planning Attorney
at
McCarty Law LLP
Hoping to follow in his father's footsteps from a young age, Reg's practice primarily consists of advising individuals on estate planning, estate settlement and elder law matters. As Reg represents clients in matters like guardianship proceedings and long-term care admissions, he feels grateful to be able to offer families thorough legal help in their time of need.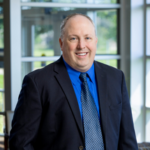 Latest posts by Reg P. Wydeven (see all)