Because my parents were traditionally hard to buy for, my sister and I would routinely chip in together to buy them Christmas or birthday presents. Because my sister is completely awesome, she typically came up with the idea for the gift, bought it and then let me know how much I owed her.
I would then write her a check for my share. Since I am a dork, I couldn't resist writing moronic things in the memo line of the checks, such as "Hula Lessons," "Speedo Drycleaning," or "Human Taxidermy." My brother-in-law was not amused, as he had to bring the checks to the bank where he works to get cashed.
Last week, I wrote about Congress' investigation into allegations against peer-to-peer payment app Zelle for failing to reimburse customers who were victims of fraudulent fund transfers. The Electronic Fund Transfer Act requires banks to repay customers when funds are illegally taken out of their account without authorization.
Thanks to peer-to-peer payment services, checks are becoming a thing of the past. Instead of memo lines on checks, services like Venmo allow users to provide captions for their transactions. This is great news, as the next time I owe my sister money, I can send it to her through my phone and caption it, "Gambling Losses on Professional Wrestling."
While I think these notes are hilarious, as I mentioned, my brother-in-law does not. And neither does the federal government.
The Office of Foreign Assets Control is a financial intelligence and enforcement agency of the U.S. Treasury Department. It administers and enforces economic and trade sanctions in support of U.S. national security and foreign policy objectives.
The OFAC aims to prevent Americans from donating money to terrorist causes, and they monitor peer-to-peer payment services, like Venmo and Zelle, including captions in money transfers. OFAC regulations require such services to block or review payments containing Arabic words or names of countries that America is having tense diplomatic relations with, such as Cuba, Iran, and Syria. According to the blog 'Gawker,' using certain words in a caption sets off red flags within the app's system, mostly if it is a term potentially associated with groups who are "real and perceived enemies of the state."
For example, the website Gizmodo.com reported that one Venmo user was flagged when he typed "iced coffee obama nsa inside job syria" when sending money to a friend. Venmo immediately sent an email to the user, asking for a "complete and detailed explanation of what you intended to pay for and the establishment/location."
OFAC regulations require Venmo to contact the user anytime a word like "Syria" is used when goods and services are exchanged. "To minimize account interruptions, we are reaching out to Venmo users on an individual basis to inquire about posts, which contain words or phrases that could be considered unsanctioned and clear up any confusion," Venmo told Gizmodo. "As you probably know, Syria is a sanctioned country and we are obligated to follow up when we see payments that are related to a sanctioned country, individual or entity."
Similarly, last year, Joshua McGinnis claimed his bank accounts were frozen by the FBI after sending a Venmo to his friend containing the caption, "ISIS recruiting funds." In 2020, the website Slate.com released a study that found peer-to-peer payments using the captions "Cuban sandwich" and "Damascus steel" were flagged for review.
So, if you think you're being funny writing clever captions on payment service apps, just remember that the recipient of the funds isn't the only one reading them.
The following two tabs change content below.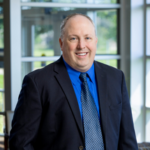 Elder Law and Estate Planning Attorney
at
McCarty Law LLP
Hoping to follow in his father's footsteps from a young age, Reg's practice primarily consists of advising individuals on estate planning, estate settlement and elder law matters. As Reg represents clients in matters like guardianship proceedings and long-term care admissions, he feels grateful to be able to offer families thorough legal help in their time of need.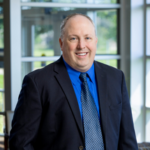 Latest posts by Reg P. Wydeven (see all)