I've probably been to about 100 weddings. All of them were fun – some way more than others – but it's always enjoyable to see two people you care about on the happiest day of their lives.
I would guess that at 80% of the receptions, they served chicken for dinner. Everyone loves chicken, so it's a wedding staple. Some served steak; some served fish; some served pork. I'm a huge fan of a recent trend, however, where pizzas are brought out a few hours after dinner. After dancing for a while, you tend to work up a hunger and get the munchies.
Apparently, that's what happened at Dayna Shea and Andrew Svoboda's wedding.
Shea and Svoboda wed on February 19, 2022, in Florida. Following the pair's nuptials, they held a dinner and reception at a community clubhouse. A while after dinner, their attendees started experiencing some strange phenomena.
After eating a Caesar salad, tortellini and bread with an olive oil and herb dip, one guest said he "felt tingly, his heart started to race, and was having crazy thoughts." Another guest claimed to have felt "weird, tingly, fidgety, and had extreme dry mouth" after consuming the salad, dip and three meatballs. A woman began vomiting, while another grew paranoid that her son-in-law had died and that her family had not told her.
One of the guests allegedly saw the caterer reach into a punch bowl to remove a green substance, saying she smelled a "strong odor of marijuana." The guest then asked the caterer if there was marijuana in the food, and the caterer "giggled and shook her head yes." When the guest asked, "if this was for real," the caterer repeated "yes."
As a result, Seminole county deputies were called to the reception where fire rescue personnel treated multiple wedding guests for "symptoms consistent with that of someone who has used illegal drugs," many of whom reportedly said they felt "high," "ill," and "stoned."
Authorities tried to locate the manager of the catering service, but all of the catering staff were fleeing the premises. Deputies collected food including lasagna, chocolate-covered strawberries and pudding "shots," along with glassware and utensils. Tests revealed the samples contained tetrahydrocannabinol, or THC, the main psychoactive ingredient in marijuana. Several of the guests went to a local hospital, and THC was also found in their blood.
The deputies then asked the bride and groom whether they had consented to or requested any of the food to contain cannabis products. According to the newlyweds' arrest warrant affidavit, Andrew "stared at [a deputy] with a blank expression for a few moments before stuttering through a 'no'."
According to the affidavit, Dayna admitted to the deputies that she "agreed to and allowed Joycelyn Montrinice Bryant to lace the food she served…with cannabis unbeknownst to the attendees, many of whom became very ill and required medical attention." Bryant was hired to cater the wedding.
As a result, Dayna and Jocelyn face charges of violating Florida's anti-tampering laws, delivery of marijuana and culpable negligence. According to the Seminole County Sheriff's Office, if the partners in crime are convicted, they could each face up to 5 years in prison and a $500 fine.
"I don't know why. I think that is the biggest question on all of our minds in speaking with some of the family members," one guest told WESH, a TV station out of Daytona Beach. "We want an explanation."
The family is purportedly hoping the couple will have a press conference to answer these questions. Presumably in a joint statement.
The following two tabs change content below.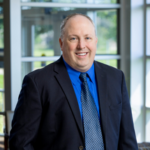 Elder Law and Estate Planning Attorney
at
McCarty Law LLP
Hoping to follow in his father's footsteps from a young age, Reg's practice primarily consists of advising individuals on estate planning, estate settlement and elder law matters. As Reg represents clients in matters like guardianship proceedings and long-term care admissions, he feels grateful to be able to offer families thorough legal help in their time of need.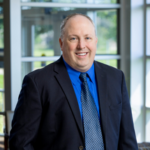 Latest posts by Reg P. Wydeven (see all)