In my career, I've probably read over 10,000 legal documents, such as wills, trusts, contracts, offers to purchase, briefs, motions, petitions and court orders. That's why, after a long day, I like to sit on my comfy loveseat and read things like comic books or Star Wars novels.
But even in my free time, I still have to read legal documents, like the warranty for our new dehumidifier or the disclosure statement for the Roth IRAs we helped our kids set up. Finally, I had to go over the end-user license agreement for iTunes, so my mom can listen to her favorite music on the new iPhone that my sister graciously (and patiently!) taught her to use.
An end-user license agreement is a legal contract entered into between a software developer or vendor and its user. The agreement specifies in detail the rights and restrictions that apply to the use of the software. As an attorney, I had to point out to my mom that the iTunes agreement states that she agrees to "not use these products for any purposes prohibited by United States law, including, without limitation, the development, design, manufacture or production of nuclear, missiles, or chemical or biological weapons."
While most people do not even bother to read end-user license agreements, those bored folks that do will sometimes be rewarded for their efforts, like discovering Apple's prohibition on weapons of mass destruction.
TikTok user @mckenziefloyd's boyfriend is one such person. As he was reading the terms and conditions for the end user agreement for Peacock, NBC Universal's streaming platform, he came across a startling discovery – the recipe for "Kevin's Famous Chili."
Kevin Malone is a character on NBC's "The Office." Played by actor Brian Baumgartner, Kevin is a loveable, yet dimwitted accountant who has a voracious appetite for life, ladies, and especially food.
In the beginning of the "Casual Friday" episode of Season 5, Kevin can be seen bringing a huge pot of his chili into the Dunder-Mifflin office for his coworkers to enjoy. "It's a recipe passed down from Malones for generations," he explains. "It's probably the thing I do best." Unfortunately, Kevin accidentally drops the pot onto the floor and hilariously tries to squeegee the chili back into the pot using file folders and notepads.
Floyd posted a video of her boyfriend reading the agreement on TikTok, which has amassed over 133,000 views. "I'm trying to figure out why the chili from The Office, the recipe, is on here in the terms of conditions with the instructions," exclaimed Floyd in the clip. "Why was that necessary to put on here? And then it just goes back to the regular terms and conditions. I mean, I'm not understanding!" The video is captioned, "Is it because no one ever reads these??"
Apple and Peacock are not the only companies to include Easter eggs in their end-user license agreements. Buried in Amazon's terms of service is a clause that is negated in the event of a zombie apocalypse. It says, "However, this restriction will not apply in the event of the occurrence (certified by the United States Centers for Disease Control or successor body) of a widespread viral infection transmitted via bites or contact with bodily fluids that causes human corpses to reanimate and seek to consume living human flesh, blood, brain or nerve tissue and is likely to result in the fall of organized civilization."
Basically, end-user license agreements are like arguing with your wife. It's best to just ignore everything and simply agree.
The following two tabs change content below.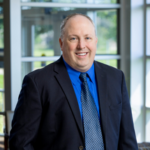 Elder Law and Estate Planning Attorney
at
McCarty Law LLP
Hoping to follow in his father's footsteps from a young age, Reg's practice primarily consists of advising individuals on estate planning, estate settlement and elder law matters. As Reg represents clients in matters like guardianship proceedings and long-term care admissions, he feels grateful to be able to offer families thorough legal help in their time of need.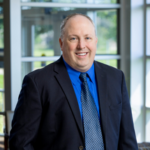 Latest posts by Reg P. Wydeven (see all)