More than a Cosmetic Change
Growing up in the 70s and 80s, the Green Bay Packers weren't great. While we all rooted for the Packers, my buddies and I all had "second favorite" teams to root for that actually had a chance to win the Super Bowl.
My second favorite team was the Detroit Lions. While I clearly wasn't good at picking a winner, I loved watching Billy Sims play. I was also partial to the San Francisco 49ers, who were loaded with superstars such as Joe Montana, Jerry Rice, John Taylor, Roger Craig and Ronnie Lott.
The 49ers played in historic Candlestick Park, a stadium that they shared with the San Francisco Giants. For that reason, the football team had to navigate the dirt infield that rested on part of the field.
Candlestick Park was built in 1960 overlooking San Francisco Bay, and was named after the birds that frequented the area. After two professional teams sharing the stadium for a quarter century, however, Candlestick needed to be replaced. When plans were announced to refurbish the stadium, instead of building two new parks for the 49ers and Giants, the Washington Post quoted a local San Francisco radio host from KNBR as saying, "That would be like putting lipstick on a pig."
Actually, it's illegal in California to put lipstick on a pig. And now it's illegal in Virginia, too.
Virginia just joined the Golden State, along with Nevada and Illinois, in banning cosmetics companies from testing on animals and also from selling animal-tested cosmetics within the state.
Earlier this month, Governor Ralph Northam signed the new law, which goes into effect on January 1, 2022, after being first introduced by Senator Jennifer Boysko and Delegate Kaye Kory.
California introduced its ban in 2018, while Nevada and Illinois adopted theirs in 2019. The Humane Society of the United States indicates that six other states are working to ban animal-tested cosmetics, including New Jersey, Maryland, Rhode Island, Hawaii, New York, and Oregon. The HSUS believes this growing support of ending animal cosmetic testing isn't coming just from legislators, but also from consumers and even cosmetic companies.
"This fantastic news illustrates a growing momentum in efforts to end unnecessary testing on animals in the United States and around the world for products like shampoos, mascara, and lipstick," the HSUS wrote in a blog about Virginia's ban. "Consumers are scanning labels and demanding products free of animal testing, cosmetics companies are listening to them and changing their practices, and lawmakers are solidifying these changes into a permanent policy."
"Many cosmetics companies have joined us to support bills in the states moving to end cosmetics testing sales and production," the blog further indicated. "The Personal Care Products Council, which is the leading national trade association representing approximately 600 personal care product companies, partnered with us during the last Congress to lead the federal Humane Cosmetics Act, a bill addressing cosmetics animal testing and imports. We anticipate the bill will soon be reintroduced in the current Congress."
In addition to adopting their own ban, Virginia was instrumental in making the issue a national one. According to Chatham Star Tribune, Virginia Congressman Jim Moran introduced the first federal Humane Cosmetics Act in 2013, and his successor, Congressman Don Beyer, has continued to garner support for the bill.
I support the ban. Anyone who's ever seen a teacup pig knows those things don't need any lipstick – they're adorable enough as it is.
The following two tabs change content below.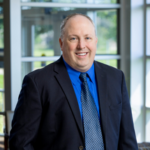 Elder Law and Estate Planning Attorney
at
McCarty Law LLP
Hoping to follow in his father's footsteps from a young age, Reg's practice primarily consists of advising individuals on estate planning, estate settlement and elder law matters. As Reg represents clients in matters like guardianship proceedings and long-term care admissions, he feels grateful to be able to offer families thorough legal help in their time of need.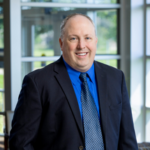 Latest posts by Reg P. Wydeven (see all)