Use of Drones During Pandemic Takes Off
Unfortunately, while many, many businesses have suffered during the pandemic, others have prospered, such as toilet paper and hand sanitizer manufacturers. Another industry that is enjoying a boon is the drone business.
Flying a drone is a great way to overcome boredom while staying at home and social distancing. But in addition to personal use, there has been an uptick in commercial uses of drones, some in direct response to COVID-19.
Flytrex, an Israeli drone startup company, has worked with the local Walmart in Grand Forks, North Dakota, to develop an airborne delivery network to transport goods from the store directly to customers' homes. Flytrex is just one of a few companies in the U.S. permitted to make crosstown commercial deliveries. The service, which also delivers treats from Dairy Queen, launched in May after the company received approval from the Federal Aviation Administration, which regulates drones.
Flytrex's drones are capable of carrying packages weighing up to nearly seven pounds for up to 3.5 miles. Customers must order their groceries using Flytrex's app, then Flytrex packs the drone at the store and flies it to the customer's backyard, where the order is lowered by cable from a height of about 80 feet.
The FAA has recently been speeding up its approval process for services like Flytrex's that may help during the COVID-19 pandemic. "Because of COVID-19, the FAA has not lowered the bar on safety, but they've been working a lot faster," Yariv Bash, CEO of Flytrex, told 'Fortune.' "They're really pushing things ahead a lot faster."
There has been an expansion of the use of drones in inspecting infrastructure, such as checking for needed repairs in buildings, pipelines and bridges, to ensuring new construction is being done effectively and safely.
One of the world's leading drone manufacturers is DJI. Headquartered in Shenzhen, which the company claims is "widely considered China's Silicon Valley," DJI is working with about 60,000 developers on different drone applications. Some of these applications are directly tied to COVID-19, such as using drones to spray disinfectants on outdoor stadiums before games or having police use them to observe, and break up if need be, residents not complying with social distancing orders.
Michael Winn is CEO of DroneDeploy, a drone software startup in San Francisco. Winn says his company has also seen a huge increase in business during the pandemic, claiming, "Drones are kind of the perfect socially distant worker. They can collect data and share it with people who aren't present." DroneDeploy's drones are primarily used for analyzing farmers' fields to make recommendations about when and where to apply pesticides, and also for solar panel installers use to calculate where to place panels on customers' roofs.
Other developers looked to using drones to help identify people in crowds with the virus by monitoring symptoms, such as coughing, or having thermal imaging detect a fever. Due to concerns over privacy and objections by civil liberties groups, those applications have not been pursued.
I'm glad, because if a drone watched me mow the lawn during our recent heatwave while my allergies were out of control, I would have been quarantined immediately.
The following two tabs change content below.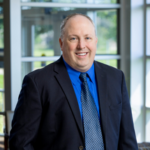 Elder Law and Estate Planning Attorney
at
McCarty Law LLP
Hoping to follow in his father's footsteps from a young age, Reg's practice primarily consists of advising individuals on estate planning, estate settlement and elder law matters. As Reg represents clients in matters like guardianship proceedings and long-term care admissions, he feels grateful to be able to offer families thorough legal help in their time of need.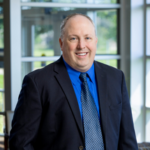 Latest posts by Reg P. Wydeven (see all)