Baseball's Back – Guaranteed!
The pandemic has been difficult for so many reasons, but it appears that a little bit of normalcy will be returning this summer – Major League Baseball!
When the pandemic first hit, MLB suspended its season. Since then, team owners and the players' association had been trying to negotiate the terms of a shortened season. After the league and the players couldn't reach a deal for a half-season of 81 games (as opposed to the usual 162), Commissioner Rob Manfred imposed a 60-game season.
Players reported on July 1 for 'spring training,' and the regular season will start either July 23 or 24. As part of the deal, the parties also agreed to coronavirus health and safety protocols. According to a statement released by the league, "MLB is working with a variety of public health experts, infectious disease specialists and technology providers on a comprehensive approach that aims to facilitate a safe return."
Clubs will play 40 games this season against teams in their own division – 10 against each rival. They'll also play 20 games against teams in their opposite league's corresponding geographical division. So, the Brewers, being in the NL Central, will play teams from the AL Central, such as the Twins and White Sox. This is being done to reduce travel.
In addition, there will be some temporary new rules this year. First, both leagues will have a designated hitter. As a baseball purist, I'm sad we won't see pitchers whiff terribly at the plate or see the rare, but always awesome, home run hit by a pitcher.
If a game goes to extra innings, a baserunner will be placed on second base at the start of every half-inning to end games more quickly. While the usual trade deadline is July 31, this year it will fall on August 31. Finally, MLB will have a COVID-19-specific inactive list that players will be placed on if they test positive or show symptoms. There will be no set amount of time for the player to sit out, unlike the injured list, which requires players to miss at least 10 days.
Finally, the players will take a pay cut this year. Because they are playing a shortened season, their paychecks will be reduced proportionately. They'll only get 37% of their salary, as 60 games is 37% of 162. So, Mike Trout, the league's highest paid player at $37.7 million this year, will only receive $14 million.
Unfortunately, I won't be able to watch my all-time favorite player this year – Prince Fielder. I loved Prince, the left-handed first baseman who was the fattest vegan professional athlete ever. The former Brewers', Tigers' and Rangers' slugger was forced to end his career in 2016 due to a neck injury. If he formally retired, Fielder would have forfeited his salary. Because his injury was deemed career-ending, he and the Rangers simply agreed that he would no longer play and he was released by the team to avoid taking up a 40-man roster spot. This meant, however, that the Rangers would still have to pay his guaranteed contract salary.
If a team cuts a player before his guaranteed contract expires, they are still on the hook for his salary. In this, the last year of his contract, Fielder is slotted to earn $24 million – $10 million more than Trout. And he won't even set foot on a field.
Maybe I should look into becoming a sports agent.
The following two tabs change content below.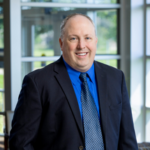 Elder Law and Estate Planning Attorney
at
McCarty Law LLP
Hoping to follow in his father's footsteps from a young age, Reg's practice primarily consists of advising individuals on estate planning, estate settlement and elder law matters. As Reg represents clients in matters like guardianship proceedings and long-term care admissions, he feels grateful to be able to offer families thorough legal help in their time of need.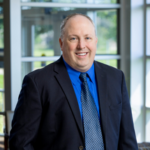 Latest posts by Reg P. Wydeven (see all)