April 16 is National Healthcare Decisions Day
Benjamin Franklin has famously said, "in this world nothing can be said to be certain, except death and taxes."  The two depressing topics always seem to go together.
Every year, the deadline for filing our income taxes is April 15.  But did you know April 16 is National Healthcare Decisions Day (NHDD)?  Because death and taxes go hand-in-hand, NHDD was established on April 16 to remind people that when they're thinking about their taxes, they should also be thinking about their end-of-life wishes.
While we've been granted an extension to file our taxes until July 15 due to the COVID-19 outbreak, you should never put off documenting your preferences for end-of-life decisions.  Shockingly, an estimated 80% of Wisconsin residents (including 50% of those with severe or terminal illnesses) have not completed an advance directive documenting their wishes.
McCarty Law's own Ben Adams, a longtime statewide leader in advocating for advanced care planning, says, "Under Wisconsin law, competent adults have the right to control decisions about their future medical care, including the right to accept or refuse treatment, and the right to be an organ and tissue donor."
Ben encourages Wisconsin residents to check out A Gift to Your Family, a guidebook produced by the State Bar of Wisconsin, which offers practical insights on a range of issues surrounding end-of-life care and treatment decisions, such as power of attorney for health care, living wills, and organ and tissue donation.
Starting on NHDD and ending on April 23, 2010, A Gift to Your Family will be available for free download from the State Bar's website:
Download English-Language Guidebook
Download Spanish-Language Guidebook
The State forms for power of attorney for health care and living wills are also available for free download from the State Department of Health Services.
"End-of-life care issues are never easy to think about or to discuss with loved ones and healthcare providers," explains Ben.  "The best time to deal with these vital questions is when you are still capable of making your own decisions."
For more information about NHDD and advanced care planning (and a great video of Ben!), please visit this link.
Finally, Ben, along with Ellen Koski from the Fox Valley Advance Care Planning Partnership (www.fvacpp.org), appeared on Larry Meiller's radio show this week, which is hosted at Wisconsin Public Radio. You can find the recording here.
As always, our elder law attorneys are ready to assist you with any and all steps of this process. Please feel free to reach out if you have questions!
The following two tabs change content below.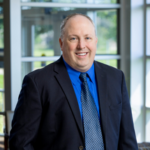 Elder Law and Estate Planning Attorney
at
McCarty Law LLP
Hoping to follow in his father's footsteps from a young age, Reg's practice primarily consists of advising individuals on estate planning, estate settlement and elder law matters. As Reg represents clients in matters like guardianship proceedings and long-term care admissions, he feels grateful to be able to offer families thorough legal help in their time of need.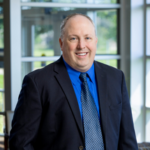 Latest posts by Reg P. Wydeven (see all)