Since the pandemic struck, our attorneys and staff have been working from home, so we've been using Zoom, the teleconferencing app. Every morning the entire firm joins the site to discuss how things are going and to see if anyone needs anything.
I've used the app for client meetings. My niece has used it to attend some of her college classes. Our office has even used Zoom to schedule a firm-wide happy hour once a week. Working from home is challenging, but being able to teleconference and see friendly faces has made it much better.
Unfortunately, some Zoom teleconferences have exposed users to unfriendly faces.
Like the manufacturers of hand sanitizer and toilet paper, Zoom Video Communications has experienced a huge surge in customers since safer-at-home orders have been issued nationwide. Its stock has increased by 46% since the pandemic hit, while the rest of the market has dropped by about 25%.
But it's not all good news for the company. "Zoombombing," which consists of uninvited hackers joining teleconferences and disrupting them, has become a large problem. One such troll crashed a webinar on anti-Semitism to post white supremacist messages to other attendees, while others have posted pornographic or racist images or shouted out obscenities or racial slurs during meetings.
Hackers accessed these teleconferences after organizations posted notices about meetings on social media. While some of the meetings were harmless happy hours, others were government meetings focused on security issues, including responses to the COVID-19 pandemic.
The FBI has reported about the increase of these incidents. The agency's Boston office advised users not to make meetings public or share links to the video conference on social media. Many school districts, like New York City's, have banned the use of the app due to concerns of Zoombombing.
Letitia James, New York's Attorney General, is also investigating Zoom. In a letter to the company, James indicated she is "concerned that Zoom's existing security practices might not be sufficient to adapt to the recent and sudden surge in both the volume and sensitivity of data being passed through its network."
That's not all. One user sued Zoom in federal court in California for allegedly sharing customers' personal data with outside companies, including Facebook, without fully informing them. The suit accuses the company of failing to "properly safeguard the personal information of the increasing millions of users" of its app and disclosing that information without adequate notice or authorization to third parties. The suit asserts that Zoom's practices invades the privacy of users and violates California's Unfair Competition Law, Consumers Legal Remedies Act and the Consumer Privacy Act.
According to the suit, Zoom's software reported to Facebook whenever a user logged on for a conference call. Zoom then gave Facebook the person's information, including what device they were using, the device's model and the device's unique advertising identifier "regardless of whether the user has an account with Facebook." Facebook then allegedly used this data to target the user with advertising. The lawsuit also claims Zoom was paid for sharing user data.
Zoom officials acknowledged its data sharing in blog posts and said they have changed the practice. In addition, Aparna Bawa, Zoom's chief legal officer, insisted that Zoom "has never sold user data in the past and has no intention of selling users' data going forward."
Several organizations, such as NASA and Elon Musk's Space X program, have also banned Zoom over Zoombombing concerns. Now when these outfits video conference, they'll need to find another way to planet.
The following two tabs change content below.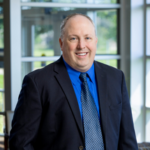 Elder Law and Estate Planning Attorney
at
McCarty Law LLP
Hoping to follow in his father's footsteps from a young age, Reg's practice primarily consists of advising individuals on estate planning, estate settlement and elder law matters. As Reg represents clients in matters like guardianship proceedings and long-term care admissions, he feels grateful to be able to offer families thorough legal help in their time of need.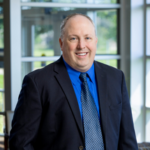 Latest posts by Reg P. Wydeven (see all)