When I was in high school, my dad's office rented a vacant building next door to hold excess files. A few buddies and I were tasked with moving all the files out of the office's basement and into the vacant building.
Carrying on the tradition, my kids both worked at our office this summer, as did my niece and nephew. Because my kids and nephew are minors, we had to follow state and federal child labor laws. These laws were levels implemented to prevent the exploitation of minors for labor and ensure that education is prioritized over work.
For starters, we had to obtain child labor permits for them. State law says that other than jobs like paper routes, kids must be at least 14 to work and there are limits on their hours. When school is out, kids under 16 can only work 8 hours a day, up to 40 hours a week, but no more than six days. During school, they can only work 4 hours per day, up to 18 hours per week. They can work 8 hours on Fridays and weekends, however.
In addition, kids under 16 can't work too late. During the school year, they can't work from 7 p.m. to 7 a.m., but they can work until 9 p.m. during the summer. Kids 16 and over, though, have no restrictions on maximum working hours or working at night. However, they must be paid time and one-half for work in excess of 10 hours per day or 40 hours per week, whichever is greater. In addition, 8 hours of rest is required between end of work and start of work the next day, and any work between 12:30 a.m. and 5 a.m. must be directly supervised by an adult.
While my kids did a great job this summer, their earnings will only cover about two weeks of college tuition. Unfortunately, my kids aren't in movies and didn't rake in money that I could squander as their parent/manager, like Macaulay Culkin's dad did. The "Home Alone" actor ultimately had to sue his dad to regain control over $17 million.
The first Macaulay Culkin was Jackie Coogan, a child actor who made his film debut alongside Charlie Chaplin in 1921's 'The Kid.' By the age of 18 he had appeared in 19 movies. However, Jackie's mother and stepfather took all his $4 million of earnings and spent it on fur coats, diamonds and cars. His mom claimed Jackie enjoyed himself and simply thought he was playing before the camera. "No promises were ever made to give Jackie anything," she said. "Every dollar a kid earns before he is 21 belongs to his parents."
So in 1938, Jackie sued his mom and step-dad, but he was only awarded $126,000. However, in response to the lawsuit, California adopted the Child Actor's Bill, now commonly known as "The Coogan Law." It requires that a child actor's employer must ensure at least 15% of his or her earnings is placed in a trust for the child until age 18. The law was later broadened to include all child entertainers, such as actors, dancers, musicians and singers. Other states have since adopted similar measures.
While he lost his fortune, Jackie grew up and married Betty Grable. He resumed his acting career, nabbing his most famous role as Uncle Fester on "The Addams Family" sitcom. So I would definitely consider that a happy ending, especially since he could make a light bulb illuminate by sticking it in his mouth.
The following two tabs change content below.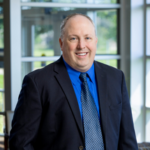 Elder Law and Estate Planning Attorney
at
McCarty Law LLP
Hoping to follow in his father's footsteps from a young age, Reg's practice primarily consists of advising individuals on estate planning, estate settlement and elder law matters. As Reg represents clients in matters like guardianship proceedings and long-term care admissions, he feels grateful to be able to offer families thorough legal help in their time of need.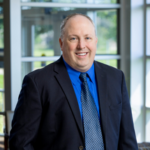 Latest posts by Reg P. Wydeven (see all)