I can't believe the Milwaukee Bucks made it to the NBA's Eastern Conference Finals this season. I really can't believe that we went up 2-0 and then lost 4 straight and blew our chance to face the Golden State Warriors in the Finals.
Instead, Kawhi Leonard and the Toronto Raptors went on to beat the mighty Warriors, although Golden State will argue the title should have an asterisk next to it because many of their key players were injured.
But to the victor go the spoils. Leonard is now an unrestricted free agent and the bidding wars will soon begin. Everyone loves a winner and everyone wants a piece of a winner.
In addition to the huge NBA salary he will command, Leonard earns a pretty penny with endorsement deals. Like most players, he has a huge shoe deal. Surprisingly, last year Leonard left Nike for New Balance. While the terms of the deal are unknown, we do know Leonard walked away from a $22 million, 4-year deal that Nike's Jordan brand put on the table. Insiders speculate his New Balance deal is worth over $5 million a year for him for at least 5 years.
However, it's unclear if the unique 'Klaw' logo Nike used to promote Kawhi Leonard products will be used at New Balance. Leonard actually sued Nike, claiming he designed the logo that appeared on the shoe company's apparel that it copyrighted without his consent. The lawsuit was filed in U.S. District Court in Southern California.
In the suit, Leonard claims the logo is an extension of his drawings he made and gave Nike permission to use on "certain merchandise." According to his attorneys, "Leonard traced his notably large hand, and, inside the hand, drew stylized versions of his initials 'KL' and the number that he had worn for much of his career, '2.' The drawing Leonard authored was an extension and continuation of drawings he had been creating since early in his college career." The Finals' MVP alleges Nike "falsely represented" in its copyright application that the company had created the "Klaw" logo.
Meanwhile, in an interesting twist, according to the New York Times, the Los Angeles Clippers have "quietly looked into … purchasing the rights to Leonard's 'Klaw' logo." If they obtain the logo, the Clippers believe it will increase their chances of signing Leonard this off-season.
While Leonard is hashing out the rights to a logo, so is his team. In 2015, the Raptors unveiled their new logo, which is a basketball that looks like it was shredded by the claws of a dinosaur. Shortly after, Monster Beverage Corporation blocked the Raptors' initial trademark filings, and the team still doesn't own the registration for its logos. The energy drink company claims the NBA franchise infringed on its copyright for Monster Energy, which features claw-marks shredding a neon green 'M' into the side of the can, saying it is too similar to theirs.
The Raptors are not alone: Monster has filed several other lawsuits claiming copyright infringement. Last year, Monster lost its lawsuit against the U.K's Monsta Pizza because the court disagreed with Monster's contention that customers would confuse one business for the other.
Monster also sued MonsterFishKeeper.com, a brewery selling a beer called "Vermonster," and a maker of craft sodas, Thunder Beast, because Monster has the slogan "Unleash the Beast."
All of the lawyers in these cases should be stocking up on Monster, as it looks like there will be many long days in court ahead.
The following two tabs change content below.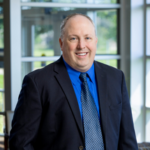 Elder Law and Estate Planning Attorney
at
McCarty Law LLP
Hoping to follow in his father's footsteps from a young age, Reg's practice primarily consists of advising individuals on estate planning, estate settlement and elder law matters. As Reg represents clients in matters like guardianship proceedings and long-term care admissions, he feels grateful to be able to offer families thorough legal help in their time of need.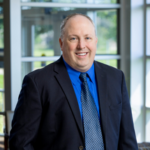 Latest posts by Reg P. Wydeven (see all)