Why Your College Student Needs a Power of Attorney
It's that time of year again – back to school. Like Christmas, it seems to creep up on us faster every year. Thanks to our "sales tax holiday" earlier this month, parents could buy clothing, computers, and other back-to-school supplies without having to pay sales tax. One back to school supply that few parents think about, however, is a power of attorney.
Many high school seniors and most kids heading off to college are over the age of 18 or soon will be. As adults, they are now their own person. But even though they'll always be our kids, we don't have the right to make decisions for them once they're no longer minors. In fact, we don't even have a right to talk to their doctors or have access to their information.
So we've been doing more and more powers of attorney for both health care and finances for college kids. The kids typically name their parents as their agents, or decision-makers, in the event of an accident or illness. Hopefully the POAs will never be needed, but in a worst-case scenario, parents can use them to access bank accounts, sign a lease, communicate with health care providers and make decisions if necessary.
While not as exciting as a mini-fridge or a futon, powers of attorney could be the best back-to-school supply you could get your college kid this year.
The following two tabs change content below.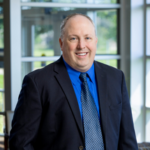 Elder Law and Estate Planning Attorney
at
McCarty Law LLP
Hoping to follow in his father's footsteps from a young age, Reg's practice primarily consists of advising individuals on estate planning, estate settlement and elder law matters. As Reg represents clients in matters like guardianship proceedings and long-term care admissions, he feels grateful to be able to offer families thorough legal help in their time of need.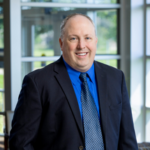 Latest posts by Reg P. Wydeven (see all)