Occasionally, I will get calls from clients indicating they've run into some problem with their neighbor, such as they installed a fence over their lot line. I refer them to our litigation section, and our litigators explain the steps involved in a lawsuit, such as taking depositions of the parties involved, writing the complaint, briefing any legal issues and attending the actual trial. In addition, an expert witness will be needed, such as a surveyor to prepare a new map of the lot lines and testify at the trial.
They then try to prepare a litigation budget for the client and that's when it sinks in how expensive suing someone can be. Sadly, many clients abandon their case at this point, and try to find a silver lining that they now have less lawn to mow. But they walk away feeling that justice has not been served.
While perhaps unjust, walking away is probably the right route to take in those cases. But in others, where there is a lot at stake, the cost of litigation can truly prevent someone from getting a just result.
That's where litigation funding comes in. In the grand scheme of things, it's a relatively new phenomenon, but it's quickly growing into a multi-billion dollar a year industry.
In a nutshell, it entails an investor funding a lawsuit for someone who otherwise couldn't afford to pursue litigation. It's not a loan, however – if the client loses, the investor loses their money. If the client wins, however, the investor gets their money back – and then some.
Those who support litigation funding, including the investors and many plaintiffs, argue that the concept is necessary – it allows little guys to take on corporations with deep pockets. Detractors, however, claim that the industry has little to no oversight and borders on being predatory.
Christopher Bogart is the CEO of Burford Capital, and he recently appeared on CBS' '60 Minutes' to discuss litigation funding. Founded in 2009, Burford is the world's largest litigation funder, with $5 billion invested in multiple lawsuits.
Bogart describes the concept as "non-recourse financing," which means that "if the case that we're financing doesn't succeed, then we don't get our money back. And so, it's different from a loan in the sense that a loan obviously you're always having to pay back the principle."
He went on to stress that if the case is lost, Buford loses its money. If the case prevails, however, Bogart explained that "On an average basis, we'll largely double our money." He indicated that Buford's internal attorneys review potential cases and carefully select those to fund, and he estimates "We're right about 90% of the time."
In most instances, there is no legal limit on how much of an award litigation funders can take and the deals are confidential. For example, in 2012, wrestler Hulk Hogan won $140 million in an invasion of privacy lawsuit against the website Gawker. Gawker planned to appeal, but the parties eventually settled for $31million and Gawker went out of business. The suit was secretly funded by billionaire Peter Thiel, who was looking to get back at Gawker for writing tabloid-esque articles about his sexual orientation.
However, in 2018, Wisconsin passed a law requiring litigants to "provide to the other parties any agreement" under which third-party funders are entitled to a share in any earnings from a civil action, settlement or judgment. According to Law360, the law was the first of its kind on the state level.
So, like many new ideas, litigation funding seems like a beneficial and necessary concept that just needs some oversight.
The following two tabs change content below.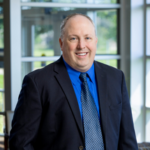 Elder Law and Estate Planning Attorney
at
McCarty Law LLP
Hoping to follow in his father's footsteps from a young age, Reg's practice primarily consists of advising individuals on estate planning, estate settlement and elder law matters. As Reg represents clients in matters like guardianship proceedings and long-term care admissions, he feels grateful to be able to offer families thorough legal help in their time of need.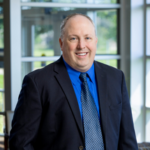 Latest posts by Reg P. Wydeven (see all)