We have a longstanding tradition at our office – when it's someone's birthday, they are supposed to bring in treats for their coworkers. Usually, these treats are donuts.
While everyone from Kimberly knows that Van Thull's triple-chocolate donut is the greatest of all donuts, my personal favorite is actually the plain white long john. No nuts, no sprinkles, no gummy bears. Just a plain white long john.
So apparently, I would be perfectly content in England.
Rich Myers is the director and founder of Get Baked bakery in Leeds, London, which he opened in July of this year. One of Myers' specialties is his raspberry-glazed doughnut cookie, which he claims is the most popular cookie on the bakery's short menu.
"They're one of the best-selling items," he said. At least they were until authorities told Myers he had to stop using the sprinkles he adorned his cookies with. It turns out the sprinkles, which are sourced from the U.S., are actually banned in the United Kingdom.
According to West Yorkshire Trading Standards, the sprinkles contain an artificial coloring that isn't approved for use in sprinkles in Great Britain. The red food coloring E127, or erythrosine, is only permitted for use in the U.K. and the European Union in cocktail cherries and candied cherries. Erythrosine has been linked to problems with hyperactivity and behavioral issues in children and an American study suggested an increased risk of thyroid tumors when tested on male rats.
West Yorkshire Trading Standards confirmed to CNN that they had advised Myers that the use of E127 is not permitted in confectionery items like his raspberry-glazed doughnut cookies. In their statement, the agency added, "We stand by this advice and would urge all food business operators, when seeking to use imported foods containing additives, to check that they are permitted for use in the U.K."
Myers bought the offending sprinkles from a UK wholesaler, and claims he had no idea there was any issue with them until West Yorkshire Trading Standards visited his bakery on September 30. "I thought it was a joke at first, I thought it was someone pulling a prank," he said. "[The inspector] said they'd had reports of us using illegal sprinkles and I actually laughed by mistake, then realized he was being serious," Myers explained.
"It's quite an intimidating process really, being interviewed by Trading Standards," Myers added. "It's not something you expect to happen when you run a little bakery." Myers' controversial cookies led to countless jokes and puns in the U.K., and even inspired social media posts about #sprinklegate.
Unfortunately, the ban has actually impacted Myers' business. He says that when you have to change one of the most popular items on your menu, "It's not easy and it's not ideal." In response to the warning, Myers replaced the sprinkles with icing sugar.
Because I hate sprinkles, the ban would be no big deal to me. However, in baking circles, apparently, they are a big deal. "British sprinkles are rubbish," Myers asserts. "They run and aren't bake-stable. The colors aren't vibrant and they just don't look very good." While I've never given that much thought to sprinkles, Myers believes, "British sprinkles just aren't good enough, they're just not worth using." He then proclaimed, "Until I can find a sprinkle that's legal that is worth using, we'll just continue to use something else."
I guess the Brits can put away their umbrellas. It may be overcast, but there's no chance of sprinkles.
The following two tabs change content below.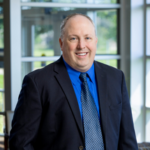 Elder Law and Estate Planning Attorney
at
McCarty Law LLP
Hoping to follow in his father's footsteps from a young age, Reg's practice primarily consists of advising individuals on estate planning, estate settlement and elder law matters. As Reg represents clients in matters like guardianship proceedings and long-term care admissions, he feels grateful to be able to offer families thorough legal help in their time of need.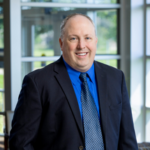 Latest posts by Reg P. Wydeven (see all)