There's No Place Like (Nursing) Home
A few weeks ago, my dad started feeling very sluggish and he had lost some strength. His doctor determined his heart wasn't functioning as well as it could, so they put in a stent. The next day, my dad said he felt like someone flipped a switch, and he has been feeling better and getting stronger ever since.
Although he improved, when he no longer needed medical care in the hospital, he still wasn't strong enough to come home. So he went to a nursing home to do some rehab.
Just like at the hospital, we couldn't see him in the nursing home either. Thankfully we could Facetime him, but it wasn't quite the same. And thankfully while he was in the nursing home, he didn't contract COVID-19.
By the end of May, there had already been about 40,000 deaths in nursing homes nationwide due to the coronavirus, which is over one-third of all deaths. Nursing homes are particularly susceptible because of the close proximity the residents have to one another and most, if not all of them, are considered high risk due to age, health issues or both.
Accordingly, nursing homes are worried about lawsuits over the deaths of residents. They claim this was an unprecedented crisis and they should not be liable for events beyond their control, such as shortages of protective equipment and tests, shifting directives from governmental agencies, and illnesses that have decimated staffs in an industry already struggling to hire and retain caregivers.
So facilities are lobbying legislators to grant them emergency protection from claims of inadequate care. At least 15 states have responded, including Wisconsin, by enacting laws or governors' orders that provide nursing homes and long-term care facilities protection from lawsuits arising from the pandemic.
Wisconsin's measure was met with criticism due to a last-minute change to the wording. The initial legislation said a health care provider would be immune from civil liability for death or injury or for "actions or omissions taken in providing services to address or in response to a 2019 novel coronavirus outbreak."
To qualify for immunity, the action must occur, in part, while "providing services during the state of emergency" declared under Gov. Evers' Safer-at-Home order "and for 60 days following the date that the state of emergency terminates."
However, prior to being enacted, an amendment to the bill eliminated the "2019 novel coronavirus" qualifier multiple times. Now the law says a health care provider is immune from civil liability for death or injury or for "actions or omissions" if the provider, in part, is providing services during the state of emergency and for 60 days after it ends – with no mention that the services be related to COVID-19.
Jeffrey Pitman is an attorney at the PKSD law firm in Milwaukee who specializes in nursing home neglect and abuse cases. I've sent clients to Jeffrey when they felt their loved one was mistreated in a nursing home. When he was asked about the new protections given to nursing homes and the removal of the "2019 novel coronavirus" qualifier, Jeffrey told Fox6 News in Milwaukee, "If they give your dad the wrong medication, or they don't give him a medication and it kills him, total immunity…they broadened it so now there's total immunity for any injury or any wrongful death."
Supporters of the revised measure don't believe courts will interpret the law that broadly.
I just hope we get the virus under control soon so we won't have to worry about it.
The following two tabs change content below.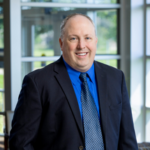 Elder Law and Estate Planning Attorney
at
McCarty Law LLP
Hoping to follow in his father's footsteps from a young age, Reg's practice primarily consists of advising individuals on estate planning, estate settlement and elder law matters. As Reg represents clients in matters like guardianship proceedings and long-term care admissions, he feels grateful to be able to offer families thorough legal help in their time of need.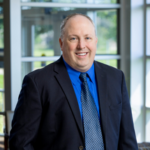 Latest posts by Reg P. Wydeven (see all)