I've previously written about feeling bad for two of my nephews who were seniors this year. Because of the virus, they've missed a slew of activities, including a graduation ceremony. And they still don't know if they'll be able to attend college classes this fall.
And just when we thought things couldn't get worse, they did.
While I'm certainly a little biased, both my nephews are super smart. They both took Advanced Placement classes, which were created by the College Board to offer college-level curricula and examinations to high school students in the United States and Canada. Students who do well enough on an AP exam receive credits and advanced placement for study when they attend college.
The College Board is a non-profit organization that, in addition to AP exams, also administers the SAT college entrance exam and other tests. It is a membership association made up of thousands of schools, colleges, universities, and other educational institutions.
Last year, 3 million students took AP exams administered by the College Board. The exams are typically conducted in a proctored venue and take several hours to complete. This spring, however, traditional tests were canceled due to COVID-19, so the College Board developed a 45-minute online version of the AP test instead.
One of my nephews studied hard and felt like he aced his AP exam. Because of technical issues suffered by the College Board's website, however, his exam wasn't accepted – so he has to retake it this month.
My nephew is not alone. Tons of students suffered the same fate due to glitches with the website.
Not surprisingly, outrage ensued, along with a class action lawsuit against the College Board. The suit was filed in federal district court in Los Angeles on behalf of high school students who took the online AP test and couldn't submit their answers. Another plaintiff in the case is FairTest, a non-profit organization that opposes "the misuses and flaws" of standardized testing when evaluating students.
The students' claims against the College Board include breach of contract, gross negligence, misrepresentation and violations of the Americans With Disabilities Act. The suit seeks over $500 million in damages from the College Board and demands that they accept the students' answers instead of requiring them to re-take the test.
Of the first batch of 2.2 million online AP tests taken, the College Board estimates that only 1% suffered from technical glitches that prevented students from submitting their answers once the test had been completed. The Board initially suggested that outdated browsers may have been behind the problems.
Phillip A. Baker is a partner with Baker, Keener & Nahra LLP in Los Angeles, one of two firms that had filed the suit. In a statement to Forbes, Baker said, "At 1%, tens of thousands of students were impacted but it appears the failure rate was much higher. The College Board's PR numbers do not include those who could not take the exam or abandoned the exam because of the very issues the Board was warned."
Baker continued, saying, "The College Board administered the exam knowing ahead of time that students would encounter problems and now is retreating by blaming others and taking absolutely no responsibility."
Peter Schwartz, College Board Chief Risk Officer and General Counsel, responded saying, "This lawsuit is a PR stunt masquerading as a legal complaint being manufactured by an opportunistic organization that prioritizes media coverage for itself. It is wrong factually and baseless legally; the College Board will vigorously and confidently defend against it and expects to prevail."
If schools remain closed this fall, the College Board will provide "a digital SAT for home use" similar to the online AP exam. Let's hope it works. If not, I'm sure the students will get pretty testy.
The following two tabs change content below.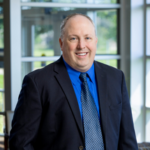 Elder Law and Estate Planning Attorney
at
McCarty Law LLP
Hoping to follow in his father's footsteps from a young age, Reg's practice primarily consists of advising individuals on estate planning, estate settlement and elder law matters. As Reg represents clients in matters like guardianship proceedings and long-term care admissions, he feels grateful to be able to offer families thorough legal help in their time of need.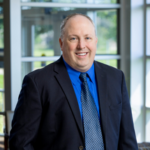 Latest posts by Reg P. Wydeven (see all)