Since the COVID outbreak, legislators at all levels have been passing laws to address the impact of the pandemic. Congress has adopted the Paycheck Protection Program, which lends money to businesses that stay open. They passed a stimulus package to give $1,200 to citizens to help them through this difficult time. Unemployment laws were also tweaked to help those who were laid off.
Doctors across the planet are trying to develop a viable vaccine. In the meantime, manufacturers are pumping out tests to determine if patients have the virus. The latest measure taken by the government is that the U.S. Food and Drug Administration recently approved the first authorized at-home coronavirus test. The test will first be made available to health care workers and first responders, but is expected to go on sale for consumers in most states within weeks.
LabCorp developed and sold the nasal swab kit they dubbed the Pixel, which sells for $119. Like home genetics tests, such as 23andMe, patients will collect their own samples using a special sterile swab provided in the kit and then send it in to one of the company's labs for analysis.
The FDA said it granted the company emergency approval to get the tests out sooner. Commissioner Stephen Hahn said, "With this action, there is now a convenient and reliable option for patient sample collection from the comfort and safety of their home."
Before receiving a kit, potential customers must complete a survey about their eligibility for testing. LabCorp said the tests will initially be available to workers who may have been exposed to COVID-19 or may be symptomatic, and then the tests will go on sale for the public "in the coming weeks." However, the company's website indicates the kits will not be available in New York, New Jersey, Maryland and Rhode Island.
The FDA warned consumers about avoiding home tests that the agency has not approved, saying, "It is important to note that this is not a general authorization for at-home collection of patient samples using other collection swabs, media, or tests, or for tests fully conducted at home."
At-home tests will come in handy now that the stay at home order has been extended. Unfortunately, all high school spring sports have been canceled, along with several other events. Sadly, many couples have had weddings planned for months or longer that now have to be postponed. Or do they?
Well not in New York anyway. Governor Andrew Cuomo announced last month that he would issue an executive order that will allow clerks to perform marriage services over video conferencing software. The executive order temporarily suspends a provision of the law that requires in-person visits. Cuomo also stated couples will also be able to obtain marriage licenses remotely. Prior to the executive order, many marriage bureaus were closed or unable to issue licenses in New York.
Cuomo did receive a little backlash, however, for some off-the-cuff comments he made about marriage. "No one has any excuses anymore," the Governor claimed after announcing the executive order. "I got all sorts of bad ugly comments with that," he said.
With all the time that married couples are spending at home in isolation together, I wonder if Cuomo will allow them to get divorced over video conferencing.
The following two tabs change content below.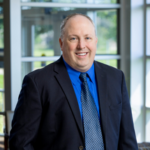 Elder Law and Estate Planning Attorney
at
McCarty Law LLP
Hoping to follow in his father's footsteps from a young age, Reg's practice primarily consists of advising individuals on estate planning, estate settlement and elder law matters. As Reg represents clients in matters like guardianship proceedings and long-term care admissions, he feels grateful to be able to offer families thorough legal help in their time of need.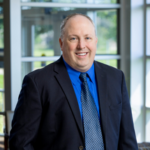 Latest posts by Reg P. Wydeven (see all)