Lions and Tigers and Legislators, Oh My!
During the quarantine, my friends Mike and Kayla both insisted I check out Netflix's newest documentary, 'Tiger King.' When I asked what it was about, they said there's too much to explain, just watch.
So I did, and boy were they right.
In case you haven't seen it, a few spoilers will follow. The documentary focuses on Joe Exotic, the owner of a private zoo in Oklahoma. Joe's zoo features chimpanzees, birds and other exotic creatures, but the largest attractions are his big cats: panthers, bobcats, lynx, jaguars, cheetahs, lions, ligers, and especially tigers – over 200 of them.
Joe is a bit eccentric. He is gay, has a bleach-blonde mullet with dark brown roots, and wears outfits out of Siegfried and Roy's wardrobe, many of which feature handcuffs. He records his own country songs, most of which are about tigers. He loves to shoot things on his property, especially explosives. He unsuccessfully ran for President of the U.S. in 2016 and then for governor of Oklahoma the following year.
At one point during the documentary, he is married to two other men. It turns out that neither of them is gay. One of them accidentally committed suicide by shooting himself in the head with a gun he thought was unloaded.
Joe also hosts an internet TV show, and he uses this platform to blast his arch nemesis, Carole Baskin. The rivalry between these two big cat lovers is the crux of the series. Baskin is the owner of Big Cat Rescue, a sanctuary for big cats, especially tigers. Their mission is to provide the best home they can for the cats in their care, end abuse of big cats in captivity, and prevent extinction of big cats in the wild.
Baskin is morally opposed to private owners breeding big cats and selling them, and also charging the public to pet and have photo ops with big cat cubs. Petting baby tigers and getting your picture taken with them is the meat and potatoes of Joe Exotic's zoo.
The drama on the series involves Joe threatening to kill Baskin numerous times, and he even gets convicted of hiring a man to murder her. His hatred for her stems from her lobbying efforts to pass the Big Cat Public Safety Act, which would essentially put his zoo out of business.
The Act would prohibit the possession of lions, tigers, leopards, cheetahs, jaguars, cougars, or any hybrid of these species by individuals not licensed by the U.S. Department of Agriculture. Current owners are grandfathered in and are simply required to register their animals with the government to ensure that first responders and animal control officers are aware of the presence of such animals in their communities.
This bill would also restrict direct contact between the public and big cats, meaning no petting tiger cubs or taking pictures with them. The problem is that cubs can only do this until they're 12 weeks old – after that they're big enough to actually hurt someone. So the cubs are then sold into the exotic pet trade, to other disreputable exhibitors, or end up in the black market trade for wildlife parts.
So if you're looking for something to do during the quarantine, I definitely recommend checking out 'Tiger King.' And if you want to end the exploitation of tigers, contact your legislators and tell them you support the Big Cat Public Safety Act. And if you own your own tiger, please practice some serious social distancing.
The following two tabs change content below.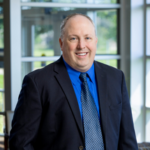 Elder Law and Estate Planning Attorney
at
McCarty Law LLP
Hoping to follow in his father's footsteps from a young age, Reg's practice primarily consists of advising individuals on estate planning, estate settlement and elder law matters. As Reg represents clients in matters like guardianship proceedings and long-term care admissions, he feels grateful to be able to offer families thorough legal help in their time of need.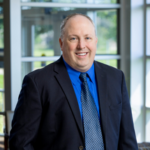 Latest posts by Reg P. Wydeven (see all)