Can Christmas Come Too Early?
When I was a kid, we would go to Fond du Lac to celebrate Thanksgiving with my cousins. We'd play a game of football in the yard or basketball in the driveway, then go inside to share a delicious meal (even though my sister and I got stuck at the kids' table). The following weekend, we would put up our tree and put up our Christmas decorations.
This year, like we do every year, we will put up our tree and Christmas decorations the weekend before Thanksgiving. While my mom thinks it's a little sacrilegious to put it up that early, Thanksgiving weekend is so busy that we want to enjoy every minute of it with family. The weekend after Thanksgiving is too late, as December seems to fly by, and we want time to enjoy the decorations.
But some families put their decorations up even earlier than we do.
Claudia and Nick Simonis, of San Antonio, Texas, decided to put their Christmas decorations up on November 1 (at least they waited until after Halloween). The parents of two young children, ages 7 and 2, are also expecting their third child. Claudia is eight months pregnant and is due on Christmas Day. "We just wanted to get everything set up, so that way, we can relax," Nick told CNN. "If the baby comes early, we don't have to worry about it."
Some people are worried about it, however.
On November 4, Claudia and Nick received a letter from their homeowners association, Diamond Association Management & Consulting, demanding that they take down their decorations "until closer to the holiday season."
Nick claims they were unaware of any neighborhood rules that indicated when Christmas decorations could go up, so they proceeded to trim their yard with a snowman, reindeer and Santa hanging from a helicopter.
The letter from the homeowners association did not specify how long before a holiday people should decorate their homes or what exact date "closer to the holiday season" meant. "I just found it crazy,'' Claudia Simons told WOAI, the local CNN affiliate. "Especially that they didn't give us a time. Like, when is the right time to put it?"
Not only are the Simonises not taking their decorations down, they plan to put more up. Nick Simonis intends to put up Christmas lights next and to continue decorating their house. And they're doing it with the backing of their neighbors.
"We got a lot of support from our neighbors," Claudia told CNN. "Every single one of them supported us by putting up their decorations and posting messages." This includes Charles Minton, who put out some penguins and a large "Merry Christmas" ornament in his front yard. "These are the holidays. This is what we do," he told WOAI. "We take care of our neighbors. That's what a neighborhood is about."
Over the years, I've received several calls from clients complaining about neighbors' activities, like Nick and Claudia's HOA. They want to call the police, but unless a homeowner is violating an ordinance, they can't do anything. The only way to enforce HOA rules or restrictive covenants is to sue the violator.
So we'll have to see how far the HOA is willing to go. But I don't know if Ebenezer Scrooge would even sue a pregnant woman to force her to take her Christmas decorations down.
The following two tabs change content below.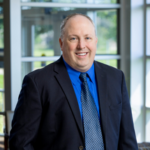 Elder Law and Estate Planning Attorney
at
McCarty Law LLP
Hoping to follow in his father's footsteps from a young age, Reg's practice primarily consists of advising individuals on estate planning, estate settlement and elder law matters. As Reg represents clients in matters like guardianship proceedings and long-term care admissions, he feels grateful to be able to offer families thorough legal help in their time of need.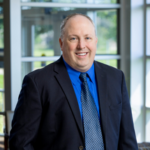 Latest posts by Reg P. Wydeven (see all)