I'm getting excited for the upcoming college football season. The Badgers are picked again to be in contention to win the Big Ten West, and Jonathan Taylor is getting Heisman buzz.
From the Big Ten East, many writers are predicting Michigan to earn a spot in the conference title game. While Ohio State has been there the last two seasons, there are questions in Columbus. First is the departure of Urban Meyer. Second, his replacement, Ryan Day, has never run a program on his own, let alone one of OSU's caliber. Finally, quarterback Justin Fields has never started a college game.
Plus there's the off the field legal issues. I'm not talking about players being arrested or for accepting money or other benefits – I'm talking about the school's focus on intellectual property.
If you've ever watched an NFL game, you've probably noticed in the first quarter that the network shows prerecorded snippets of players introducing themselves, identifying their position, and naming their alma mater. Unless you're a Buckeyes fan, you're probably also extremely annoyed when a player announces that he attended "The Ohio State University."
Because I'm undeniably jealous of Ohio State's recent football success, their players referring to it as "The Ohio State University" is like fingernails on a chalkboard. It sounds extremely pretentious, especially considering that while they may have a better football pedigree than Wisconsin, UW is ranked as the 49th best college in America by U.S. News, while OSU comes in at #56.
To make matters worse, according to the U.S. Patent and Trademark Office, Ohio State is actually seeking to trademark the word "THE," in all capital letters, for use on clothing, hats and other fan gear. University spokesman Chris Davey confirmed the school submitted the trademark application, indicating it was necessary to "protect the brand."
"Like other institutions, Ohio State works to vigorously protect the university's brand and trademarks," Davey told The Columbus Dispatch in a statement. "These assets hold significant value, which benefits our students and faculty and the broader community by supporting our core academic mission of teaching and research."
This is not Ohio State's first foray into trademark protection. The school previously trademarked the names and likenesses of football coaches Woody Hayes and Urban Meyer, in addition to the phrases "Script Ohio" and "The Shoe."
So Ohio State is actually seeking to obtain exclusive use of the most common word in the English language when it comes to college football merchandise. While common words and phrases typically cannot be trademarked, it can happen if the applicant can prove a distinctive usage outside the word or phrase's traditional meaning.
In response, Michigan, the long-time rival of OSU, implied it might trademark the word "Of" in the University of Michigan. While it was a masterful jab, Buckeye fans quickly pointed to the Wolverines' seven consecutive defeats at the hands of Ohio State.
When I was in law school at UW, I was in a bar and asked the guy next to me if he wanted to hear an Ohio State joke. He said, "before you tell that joke, you should know something. I'm 6' tall, 200 lbs., and I am an Ohio State alumnus. The guy sitting next to me is 6'2", weighs 225, and he's an Ohio State alumnus. The fella next to him is 6'5" tall, weighs 250, and he's an Ohio State alumnus. Now, you still wanna tell that joke?" And I said, "No, not if I'm going to have to explain it 3 times."
The following two tabs change content below.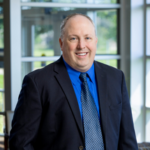 Elder Law and Estate Planning Attorney
at
McCarty Law LLP
Hoping to follow in his father's footsteps from a young age, Reg's practice primarily consists of advising individuals on estate planning, estate settlement and elder law matters. As Reg represents clients in matters like guardianship proceedings and long-term care admissions, he feels grateful to be able to offer families thorough legal help in their time of need.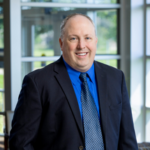 Latest posts by Reg P. Wydeven (see all)