While I try to avoid reality TV, my wife is a closet 'Keeping Up with the Kardashians' fan. I've walked through the room while she's watching and there is constantly drama in the Kar/Jenner clan, as they're often called. Most of this drama, it seems, is self-inflicted.
The show seems like an endless loop of betrayal by friends, infidelity by lovers, and in-fighting with the family, typically caused by perceived slights. Granted, if there was no drama, viewers wouldn't tune in. However, the drama sometimes feels forced, or even scripted, and very little of it feels like 'reality' TV.
While I'm not a fan of the show, I can hardly argue with its success or that of its stars. The series premiered in 2007, the same year the iPhone was introduced. Other than Bruce Jenner, Kim was the only recognized name on the show. She was known for being the daughter of Robert Kardashian, O.J. Simpson's friend and lawyer in his murder trial. Oh, and for making a sex tape.
But since the show first aired, it now seems that the whole world is familiar with each member of the Kardashian and Jenner family, including all their babies. And with each baby born, it seems like the siblings are trying to outdo one another with unique names. That or they're trying to come up with a weather forecast – it's Stormi in North West Chicago with a chance of Reign.
Aside from being unusual, there's something else all of the Kar/Jenner baby names have in common – they've all been trademarked.
Last month, Kim and husband Kanye West welcomed their son, Psalm, via surrogate. About two weeks later, the couple filed for trademark protection under Psalm's name. The filing requests protection for a vast array of possible business ventures, including skin care, hair accessories, toys, home goods, decorations, hair extensions, baby products, clothing items and just about anything else you could imagine, such as key chains and calendars.
As the Kar/Jenner clan knows, a name holds a lot of value. While the family gained fame from their TV show, as 'Forbes' noted in 2016, the family mostly uses it for "advertising and branding opportunities." The family's main source of revenue is now from endorsement deals and their numerous businesses. Due to the success of her cosmetics line, earlier this year 21-year-old Kylie Jenner became the world's youngest self-made billionaire.
Following in her sister's footsteps, Kendall Jenner also trademarked her name last month for use with beauty products for skin, hair, makeup and fragrance. As a fashion model, Kendall already has contracts with beauty companies including Estée Lauder, Formawell and Proactiv.
So protecting the family name is clearly paramount to the Kar/Jenner clan.
I think that Kim should work with a company to make diapers that are promoted by her newborn son. He needs super absorbent diapers, because they never know when they need to change Psalm since the P is silent.
The following two tabs change content below.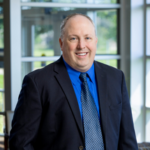 Elder Law and Estate Planning Attorney
at
McCarty Law LLP
Hoping to follow in his father's footsteps from a young age, Reg's practice primarily consists of advising individuals on estate planning, estate settlement and elder law matters. As Reg represents clients in matters like guardianship proceedings and long-term care admissions, he feels grateful to be able to offer families thorough legal help in their time of need.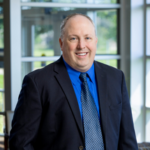 Latest posts by Reg P. Wydeven (see all)