Ask Not for Whom the Bell Tolls
A while back, I wrote about Taco Bell challenging Taco John's rights to "Taco Tuesday," the trademark it has owned for 34 years.
David Olsen, the owner of a Taco John's franchise in Minnesota, allegedly coined the term in the early 1980s as "Taco Twosday" for his promotion of two tacos for 99¢. Other franchises jumped on the bandwagon, so the Wyoming-based chain trademarked "Taco Tuesday" in 1989.
Taco Bell, however, feels that Taco Tuesday is so commonly used it should be part of the public domain and "nobody should have exclusive rights in a common phrase." So, in May, the California-based chain filed a petition with the Trademark Trial and Appeal Board, which is part of the U.S. Patent and Trademark Office, to cancel the trademark. Taco Bell claims the commonly used phrase "should be freely available to all who make, sell, eat and celebrate tacos."
Well, Taco Bell's wish is coming true.
Last month, Taco John's decided to throw in the towel. "We've always prided ourselves on being the home of Taco Tuesday, but paying millions of dollars to lawyers to defend our mark just doesn't feel like the right thing to do," Taco John's CEO Jim Creel said in a statement explaining the decision to give up the trademark.
To celebrate the "liberation" of "Taco Tuesday," Taco Bell will be offering free Doritos Locos Tacos on August 15 and 22, and September 5. Doritos Locos Tacos substitute regular tortilla shells with one made from a Dorito. It's arguably the greatest advancement in food since sliced bread.
Then, on Tuesday, September 12, Taco Bell, in partnership with DoorDash, will contribute up to $5 million to cover a portion of orders from any participating vendor selling Mexican cuisine.
"Taco Tuesday belongs to all who make, sell, eat and celebrate tacos, and this Free-For-All will not only thank taco fans who supported the cause, but will also spotlight local restaurants and vendors who can now embrace Taco Tuesdays without fear of legal action," said Taco Bell U.S. Chief Marketing Officer, Taylor Montgomery.
"When tacos win, we all win. We all win when Taco John's decides to release its trademark registration, we all win when taco vendors everywhere are free to join the movement, and we all win when taco fans can freely celebrate and support Taco Tuesdays at Taco Bell or anywhere else," Montgomery continued.
According to Taco Bell's press release, "Because now that Taco Tuesday is free* – your tacos should be, too."
Astute customers noticed the asterisk in the statement. Reading the fine print, the promotion will be celebrated almost everywhere in the U.S., but if you live in New Jersey, fuhgeddaboudit.
New Jersey is the only state where Taco John's Taco Tuesday trademark is not canceled. Gregory's Restaurant and Bar in Somers Point, New Jersey, owns the trademark in the Garden State, and the family-owned business still plans to hold on to the phrase.
"We're still keeping it, we're fighting for it," said Emma Gregory, a fifth-generation Gregory family worker at the restaurant. According to its website, Gregory's has been serving tacos on a Tuesday since 1979 and was granted a service trademark in 1982.
While Taco John's surrender of the trademark was a huge win for Taco Bell, because of Gregory's, they weren't able to get the whole enchilada.
The following two tabs change content below.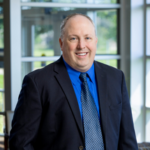 Elder Law and Estate Planning Attorney
at
McCarty Law LLP
Hoping to follow in his father's footsteps from a young age, Reg's practice primarily consists of advising individuals on estate planning, estate settlement and elder law matters. As Reg represents clients in matters like guardianship proceedings and long-term care admissions, he feels grateful to be able to offer families thorough legal help in their time of need.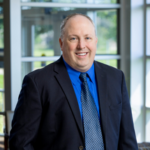 Latest posts by Reg P. Wydeven (see all)