When COVID hit last year, most businesses had to shut down, including gyms. When people could no longer get into the fitness center to work out, many of them invested in equipment for their homes.
Some of those folks purchased equipment from Peloton. The New York City-based company was launched with help from a Kickstarter funding campaign in 2013. Peloton's flagship product is a stationary bicycle equipped with a monitor, with models costing between $2,000 to $3,000. For $13 a month, subscribers have access to dozens of online streamed classes on cycling, plus strength training, yoga, cardio aerobic exercise, meditation, running, stretching, and walking.
In 2018, Peloton released a treadmill that also comes with a built-in monitor. With a sticker price of over $4,000, the treadmill, now known as the Tread+, allows monthly subscribers to remotely participate in classes via streaming media, just like with the bike.
While 2020 was tough for most people, Peloton had a banner year, as its stock price rose by over 400%. Even though the $34 billion company's exercise equipment can definitely improve users' physical health, according to the U.S. Consumer Product Safety Commission, the Tread+ can also endanger it.
Last month, the CPSC announced that 39 accidents involving the Tread+ were reported, including "multiple reports of children becoming entrapped, pinned, and pulled under" the machine, including the death of one child in March. The agency issued an "urgent warning" that customers with small children and pets stop using the treadmill immediately because it "poses serious risks to children for abrasions, fractures, and death."
Peloton's stock was already down nearly 25% so far this year, but after the CPSC's announcement, it tumbled another 7%.
The CPSC is tasked with protecting the public from unreasonable risks of injury or death associated with the use of thousands of types of consumer products, which, according to the agency's website, costs the nation more than $1 trillion annually.
Peloton believes the CPSC is overblowing the problem. The company released a statement claiming the agency's notice is "inaccurate and misleading." It further said there's "no reason" to stop using the machine if safety instructions, such as correctly using its safety key, are followed.
After the CPSC asserted Peloton should issue a recall for the Tread+ or stop selling it altogether, Peloton CEO John Foley said he has "no intention" of recalling the Tread+ or stopping sales. In a letter sent to their subscribers, Foley said the company has "fully cooperated with CPSC" except for the request of "personally identifiable information of certain members" because those members asked that their information not be shared with the CPSC.
The agency's request was for the name of the child who died, along with the family's contact information. The agency made the request as part of its investigation into the incident and the treadmill in general.
"At no time was Peloton trying to impede CPSC's investigation," Foley claims. "We were simply standing behind our members' right to maintain their privacy, and we remain committed to providing this type of information only with a member's consent or pursuant to a subpoena." As a result, the agency issued an administrative subpoena requiring Peloton to disclose the information.
Peloton's decision to forge ahead with sales despite warnings from the CPSC about the safety of their product is a bold move. I'm assuming Peloton's lawyers are advising the company to tread lightly.
The following two tabs change content below.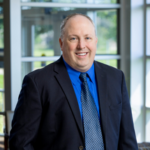 Elder Law and Estate Planning Attorney
at
McCarty Law LLP
Hoping to follow in his father's footsteps from a young age, Reg's practice primarily consists of advising individuals on estate planning, estate settlement and elder law matters. As Reg represents clients in matters like guardianship proceedings and long-term care admissions, he feels grateful to be able to offer families thorough legal help in their time of need.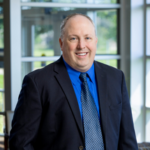 Latest posts by Reg P. Wydeven (see all)