When I lived in Madison during law school, we would frequently order pizza from a local pizzeria. They charged $5 for a gigantic 20-inch pie. Even 25 years ago, we knew that deal was a little too good to be true. We assumed some of the ingredients couldn't be real, and we were hoping it was the cheese and not the meat.
But if we splurged and ordered the good stuff, we figured we would be paying for natural ingredients and not substitutes. After all, this is Wisconsin, and we need to support our farmers by having authentic beef and pork products, and especially real cheese.
But when someone uses fake cheese and tries to pass it off as the real thing in Wisconsin, that goes over about as well as somebody putting their lips right on the bubbler during a pandemic.
Kaitlyn Huber, who lives in Elroy, Wisconsin (which is about half-way between Wisconsin Dells and La Crosse), has sued Kraft Heinz, claiming the packaging of its Bagel Bites Pizza Snacks is fraudulent.
Huber filed the lawsuit in federal court in Madison. Court documents allege the box for the snacks features the "Real Dairy" seal, and the large type indicating the bagel bites contain mozzarella cheese and tomato sauce, are "false, deceptive and misleading."
Huber is seeking class-action status for the lawsuit on behalf of anyone who bought the bites in not only Wisconsin, but also Arkansas and Ohio. She is further requesting the court to require Kraft Heinz to correct its packaging and is seeking unspecified damages.
According to the lawsuit, "Wisconsin consumers want real mozzarella cheese in pizza because they value (1) its soft, moist texture, (2) its milky, yet tangy taste and (3) its high protein and relatively low calories and sodium compared to other cheeses."
In addition to fake cheese, Huber is asserting the snacks' tomato sauce is also not authentic. "Reasonable Wisconsin consumers expect a product claiming to contain 'Tomato Sauce' will contain only tomato ingredients and seasonings instead of thickeners like cornstarch and methylcellulose," the lawsuit explains.
The suit cites Wisconsin and federal regulations that require any purported mozzarella that contains added food starch, in place of milk, to be labeled as imitation mozzarella cheese.
Spencer Sheehan, Huber's attorney, filed a similar lawsuit in his home state of New York earlier this year on behalf of Erin Marcinelli. He withdrew that suit and instead filed for Huber in Wisconsin because of the importance of the dairy industry here. His complaint details the role of dairy farming in the state's economy and culture, including the fact that about a third of all the cheese made in the state is mozzarella, which amounted to over a billion pounds in 2017.
In response to the New York case, lawyers for Heinz Kraft argued that because some mozzarella is used in the "cheese blend" cited as an ingredient in Bagel Bites, it is not "imitation" mozzarella under federal law. After the suit was filed in Wisconsin, a spokesman for the food juggernaut told the 'Today' show, "Bagel Bites, the perfect bite-sized pizza snack, are made with delicious, high-quality ingredients that our fans know and love. We proudly stand by the food we make, and are focused on bringing great products to market. The lawsuit lacks any merit, and we will strongly defend our brand."
If Huber has anything to say about it, Heinz Kraft won't get a-whey with using fake cheese.
The following two tabs change content below.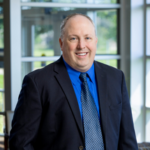 Elder Law and Estate Planning Attorney
at
McCarty Law LLP
Hoping to follow in his father's footsteps from a young age, Reg's practice primarily consists of advising individuals on estate planning, estate settlement and elder law matters. As Reg represents clients in matters like guardianship proceedings and long-term care admissions, he feels grateful to be able to offer families thorough legal help in their time of need.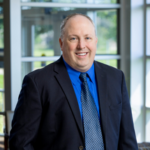 Latest posts by Reg P. Wydeven (see all)