Surcharges are going Viral
Last week, our family was really craving some burgers. So I went to fire up the grill, and we were completely out of propane.
I ran to the gas station to swap tanks and realized it was the first time I was in a store since the pandemic started. We've used the curbside shopping features for groceries and meals, so I haven't had a need to go into a store. I almost forgot how to use the credit card reader.
With Governor Evers' order being overturned and more businesses opening up as a result, more and more people are venturing back out into the world. This is a welcome sign for many businesses that were struggling during the lockdown.
However, in the new world we live in, it's not the same. Most businesses are requiring employees to wear masks or other equipment, and many are observing social distancing guidelines, which means they are limiting the number of people who can be in their establishment.
So with fewer customers and more expenses, businesses are still potentially struggling financially. Some have taken the novel approach of adding a "COVID-19" surcharge for their goods and services. The extra cost goes toward extra cleaning supplies, employees' personal protective equipment, or increased ingredients' costs.
Ted Rossman, an industry analyst at CreditCards.com, cited several examples of these surcharges, such as a hair salon in Texas that implemented a $3 "sanitation charge" to each visit. A dentist in Florida charged patients an extra $10 for personal protective equipment, and a restaurant in Missouri added a 5% surcharge due to rising food prices.
Many of the businesses explained the surcharges on signs or they posted messages on social media. The majority indicated they added the surcharge to cover increased costs, but hopefully they could do away with the charges whenever things return to normal (whatever that will look like!). They thought this would be a better temporary solution, as opposed to raising their prices across the board.
Customers question whether tacking on these surcharges is legal, and in short, it is. So long as the businesses disclose the fees, they can charge what they wish for their goods or services. Several consumers, however, feel that they are being nickel-and-dimed by businesses during a time of huge financial uncertainty, or that businesses are taking advantage of the pandemic to squeeze more out of their customers.
"While few, if any, customers would be enthusiastic about paying more for any reason, cost increases seem to feel especially egregious when they're itemized," Rossman says. "They're hard to miss when they're right there on the receipt in black and white."
Because of the backlash, numerous businesses that implemented a surcharge have abandoned it and simply raised prices instead.
So if you're worried about COVID-19 surcharges, before you patronize a business, you may want to do some research ahead of time on their webpage or social media sites to see if they are adding such charges. If they are, but the charges aren't clear, ask a manager to explain what the extra costs are going toward. I'm confident there will be a rational explanation, as masks and other protective equipment aren't cheap – assuming you can find any in the first place. But as consumers, we want to know what we are paying for.
After I got the propane, our burgers were great, but they still paled in comparison to those at Butch's in Kimberly. They can add whatever surcharge they want, but I'll still always eat there!
The following two tabs change content below.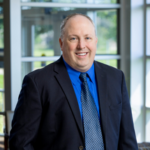 Elder Law and Estate Planning Attorney
at
McCarty Law LLP
Hoping to follow in his father's footsteps from a young age, Reg's practice primarily consists of advising individuals on estate planning, estate settlement and elder law matters. As Reg represents clients in matters like guardianship proceedings and long-term care admissions, he feels grateful to be able to offer families thorough legal help in their time of need.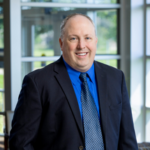 Latest posts by Reg P. Wydeven (see all)