It seems like all I've been writing about lately is COVID-19, but just like the virus is causing huge changes in all of our lives, it's making drastic changes in the legal world, too.
Like most families, our kids have had numerous events canceled. My daughter was supposed to go to Florida over Spring Break with her school choir. My son played club volleyball, but his last two tournaments were canceled due to the outbreak.
While we were consoling them over these cancelations, we were actually contacted by the travel agency and the volleyball club about getting refunds for things we paid for but did not receive, which has been outstanding.
Other families haven't been so lucky, and many are going to court to be compensated for things they feel the quarantine robbed them of.
As I mentioned in a previous article, students from across the country are suing their colleges claiming they paid for a "comprehensive academic experience" but are getting "something far less" by having classes only offered online. The students are seeking refunds for room, board and, in some cases, tuition.
I also wrote about a Wisconsin man who sued StubHub for failing to refund money he paid for tickets to a canceled NHL game. He is seeking to have the lawsuit be a class action.
Likewise, would-be travelers filed class action lawsuits against United Airlines, Delta Air Lines and Southwest Airlines, alleging they also didn't receive refunds for canceled flights. Instead, they were offered vouchers and credits, even though some of the carriers' terms of service required a refund.
Many healthcare workers are suing their employers for failing to provide sufficient protective gear, for increased hazard pay or for losing hours or even their jobs because they contracted COVID-19.
Retail workers have sued their employers for unsafe working conditions. The family of Wando Evans, a 51-year-old Walmart employee, sued the retail juggernaut after he contracted COVID-19 and died. They allege Walmart failed to adequately protect its workers.
Consumers have filed class action lawsuits against retailers, including Amazon, Walmart and eBay, alleging the stores price-gouged customers for items purchased as a result of the pandemic. The suits alleged prices for things like face masks, hand sanitizer, toilet paper and cough medicine increased by as much as 1,000% after the outbreak.
Non-essential businesses are suing their insurance carriers over having to close. Many businesses have business interruption insurance to provide coverage when operations halt. Many policies provide such coverage caused by "direct physical loss or damage," such as a fire or burst water pipe. Because concerns over the spread of a virus don't fall under that definition, insurers are denying claims.
Small businesses are suing lenders claiming bigger businesses were given priority for Payment Protection Program loans. Many businesses hurt by the pandemic are expected to file for bankruptcy. Retailers J.Crew and Nieman Marcus both filed for Chapter 11.
As of mid-May, there have been over 1,000 state and federal lawsuits filed in relation to the pandemic, according to Hunton Andrews Kurth, an international law firm. Disputes over the outbreak are expected to be litigated for the next decade.
I'm not too worried about catching the virus because no one wants to stand within 6 feet of a lawyer.
The following two tabs change content below.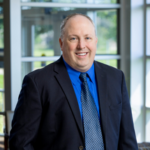 Elder Law and Estate Planning Attorney
at
McCarty Law LLP
Hoping to follow in his father's footsteps from a young age, Reg's practice primarily consists of advising individuals on estate planning, estate settlement and elder law matters. As Reg represents clients in matters like guardianship proceedings and long-term care admissions, he feels grateful to be able to offer families thorough legal help in their time of need.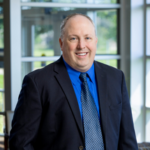 Latest posts by Reg P. Wydeven (see all)