When I was in high school, my buddies and I would always watch Saturday Night Live. I'll never forget a sketch starring John Goodman as NFL Referee Bill Pitman, who hosted a weekly talk show.
Referee Pitman would field questions from the studio audience, such as "Are you legally blind or completely blind? Like, are you able to make out shapes and degrees of light?" Of course, with a deadpanned response, Pitman says, "Actually, I have 20/20 vision."
Another guest asks if Pitman was watching a different game, perhaps on a small TV, while attending the game he was refereeing. Despite the fan being convinced he was watching a different game, Pitman assures him he was watching the same game he was working.
The skit was poking fun at the abuse referees endure from fans. While this was lighthearted, not all referee encounters with fans are. Some involve cursing, screaming and threats, and in a few horrible cases, involve violence.
As a result, Wisconsin has introduced a bill that would make it a misdemeanor to strike, shove, kick or otherwise intimidate a referee, umpire, judge or similar sports official in the state. The legislation will also allow a judge to impose up to 40 hours of community service alongside counseling or anger management classes for fans who violate the new rules.
The bill was sponsored by State Representatives Don Vruwink and Todd Novak. Vruwink has firsthand knowledge of the alarming trend of referee abuse, as he still umpires at the age of 67.
"You feel threatened," Vruwink said. "You do it because you love the game, but you don't love the game when you get yelled at for making a call that somebody thought was wrong." He was inspired to introduce the measure after he and his son had an unfortunate run-in with a fan after a softball game for 12-year-old girls.
"This bill targets people who will follow the umpire out into the parking lot, that sort of thing," Vruwink said. The incident actually prompted his son to quit umpiring, and Vruwink claims, "That's what bothers me the most because we need young umpires." In fact, the sponsorship memo for the bill says, "Games at the high school level are being cancelled because younger people are not becoming certified officials."
So in addition to sending a message to fans, the bill is meant to encourage young people to get into refereeing knowing they'll have the protection of the law. According to Vruwink, "They don't have enough younger people getting into the profession because of the way they're being treated."
The bill was requested and is supported by the Wisconsin Interscholastic Athletic Association. Dave Anderson, the WIAA's executive director, asserts the goal is not to arrest sports fans. "I don't think this bill's first intention is to go there. It's to say, 'Behave yourself,'" Anderson said.
According to the National Association of Sports Officials, the measure is overdue. Wisconsin is one of more than a dozen states that has no laws specifically designed to protect, advocate for or support referees. NASO is pushing for such legislation across the country.
Vruwink and Todd Novak hope to have a hearing on the bill sometime in early 2020.
This year, my buddy, Tree, started refereeing basketball games. He hopes the new bill is effective, but he isn't optimistic. He feels he is under constant scrutiny that he can't escape. Even after a game he'll pick up his cell phone and it will tell him he had 11 missed calls.
The following two tabs change content below.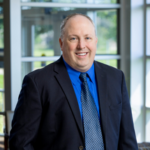 Elder Law and Estate Planning Attorney
at
McCarty Law LLP
Hoping to follow in his father's footsteps from a young age, Reg's practice primarily consists of advising individuals on estate planning, estate settlement and elder law matters. As Reg represents clients in matters like guardianship proceedings and long-term care admissions, he feels grateful to be able to offer families thorough legal help in their time of need.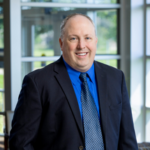 Latest posts by Reg P. Wydeven (see all)