Rash Decisions About Uniforms
This past Spring Break, our family went to San Francisco for a great vacation. Of course, that was after being stranded in Chicago for three days because of a blizzard.
While we were stuck at O'Hare, we waited in line for almost six hours to try to reschedule our flight to California. Then we waited for about nine hours to get most of our luggage back. Needless to say, we had lots of time to kill.
One of the many games our family played was to try to guess what airlines pilots and flight attendants worked for based on their uniform. American Airlines had solid navy uniforms with red and light blue scarves. Southwest Airlines had bright red or blue shirts or dresses with silver scarves.
United Airlines has cleverly named the colors of their uniforms, which include "Pacific Blue," "Premium Purple," and "Atlantic Amethyst," along with matching scarves. Following suit, Delta Airlines recently unveiled new "Passport Plum" uniforms with coordinating scarves. Until that long day in the airport, I had no idea how important scarves were to flying.
The uniforms are certainly more stylish and practical than the ones worn in years past. In today's vernacular, the kids might call these new uniforms "sick." Several Delta employees would agree.
Earlier this month, 525 Delta employees, at least 90% of which are flight attendants, filed a class action lawsuit against Lands' End, the company that manufactured the new uniforms. The lawsuit, which alleges that the uniforms are making employees ill, was filed in the Western District Court of Wisconsin, as Lands' End is headquartered in Dodgeville.
According to the suit, about 64,000 Delta employees wear the new uniform, which debuted on May 29, 2018. The employees, which in addition to the flight attendants include ramp and gate agents, and those in customer service, allege they suffered severe respiratory illnesses, rashes, blisters, boils, hair loss, hives, sinus problems, headaches, fatigue, nosebleeds and anxiety, among other health issues, caused by the new uniforms.
The uniforms include dresses, skirts, shirts, blouses, sweaters, jackets and pants. The materials used to make them are described in the lawsuit as "high stretch, wrinkle and stain-resistant, waterproof, anti-static, and deodorizing." The plaintiffs claim chemical additives and finishes used to achieve those characteristics are causing allergic reactions.
Sara Nelson, president of the Association of Flight Attendants-CWA, which represents 50,000 flight attendants across 20 airlines, said, "This issue is real. It affects different people in different ways and the reactions can vary in severity with symptoms such as rashes, headaches, hair loss, and breathing problems when wearing the uniform to becoming so sensitized to the chemicals that it's impossible to even be in the same space without getting extremely sick."
In May, two Delta flight attendants also proposed a class-action lawsuit against Lands' End for suffering allergic reactions caused by the new uniforms. In response, Delta said, "Our top priority continues to be the safety of our employees, which is why we invested in a rigorous toxicology study to determine if there was a universal scientific issue with the uniform." The airline claimed that the results of the study confirmed "our uniforms meet the highest textile standards."
The plaintiffs are seeking damages for personal injuries, pain and suffering, as well as for emotional, financial and economic loss and distress. They also want Lands' End to recall the uniforms.
If a Delta employee suffered an allergic reaction in the airport, would that be considered a "terminal illness?"
The following two tabs change content below.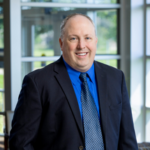 Elder Law and Estate Planning Attorney
at
McCarty Law LLP
Hoping to follow in his father's footsteps from a young age, Reg's practice primarily consists of advising individuals on estate planning, estate settlement and elder law matters. As Reg represents clients in matters like guardianship proceedings and long-term care admissions, he feels grateful to be able to offer families thorough legal help in their time of need.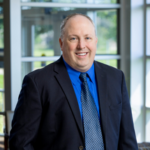 Latest posts by Reg P. Wydeven (see all)