When I was a kid, I was a pretty picky eater. I liked peanut butter sandwiches, spaghetti and hamburgers – that was about it. So, whenever my family went out to eat, my parents invariably ended up going through the McDonald's drive-thru to pick me up a burger.
McDonald's was, and still is, my go-to place when I need a burger. That's why my family was taken aback when on one occasion in 1980, I asked to go through the Burger King drive-thru. While they were initially confused by my request, everything became clear as they saw tons of signs promoting 'Star Wars: The Empire Strikes Back' drinking glasses.
Because I had awesome parents, we went back through the drive-thru the next three weeks so I could collect all 4 of the glasses, which I still have.
After that, we went back to McDonald's, as I loved their burgers more. That is, of course, until 1983, when Burger King had it's 'Star Wars: Return of the Jedi' drinking glasses promotion.
McDonald's had a big market share of the kids' demographic in the 1980s due to the popularity of their Happy Meals and McDonaldland playgrounds. So, to combat this, Burger King released an ad in 1981 to point out that McDonald's Happy Meal burgers were smaller than those found in their kids' meals.
A 5-year-old Sarah Michelle Gellar starred in the ad, proclaiming, "When I order a regular burger at McDonald's, they make it with 20% less meat than Burger King. Unbelievable!" She then adorably says, "Luckily, I know the perfect way to show McDonald's how I feel – I go to Burger King!"
Gellar went on to become a Hollywood star after being cast in the title role of 'Buffy the Vampire Slayer.' During a recent interview with Buzzfeed UK, she discussed the legal fallout from one of her first acting gigs. "I was the first person to say another competitor's name in a job, and so McDonald's turned around and sued the advertising agency, Burger King and me at 5," she recalled.
Prior to this campaign, companies would only tout why their product was better than the rest, but they never disparaged a competitor by name. Gellar's sweetly delivered line marked the first time in television history that a company used a competitor's name in a critical way.
In the interview, Gellar also pulled back the curtain on how commercials are made. "I didn't eat a lot of fast food at the time, and when we were there, I just wanted a burger," she explained. "I was so excited because my mom said that I could have the burger." She soon discovered, unfortunately, that the food was actually inedible.
"What I learned on that day is that when they make the burgers for commercials, they glue each seed on it to make it look all perfect and beautiful, and then they shellac it, and they paint it," she recounted. "You guys, TV is not real," she joked to the audience.
Gellar had previously discussed the burger chains' lawsuit saying that while "banned is a strong word," she "wasn't allowed to eat" at McDonald's while the lawsuit was going on. "It was tough because, when you're a little kid, McDonald's is where all your friends have their birthday parties, so I missed out on a lot of apple pies," Gellar lamented.
Eventually, McDonald's and Burger King settled their lawsuit out of court and ended their beef.
The following two tabs change content below.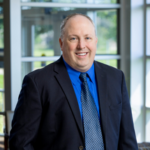 Elder Law and Estate Planning Attorney
at
McCarty Law LLP
Hoping to follow in his father's footsteps from a young age, Reg's practice primarily consists of advising individuals on estate planning, estate settlement and elder law matters. As Reg represents clients in matters like guardianship proceedings and long-term care admissions, he feels grateful to be able to offer families thorough legal help in their time of need.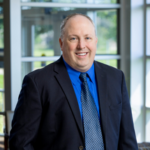 Latest posts by Reg P. Wydeven (see all)