A Picture is Worth 1,000 Words
When I was a kid, my buddies and I occasionally did stupid things. My friend, Brad, and I once sled down a hill in the woods with a blanket over our heads. My pal, Greg, once wanted to see how far he could ride his bike with his eyes closed. Both feats ended abruptly with a crash into a tree.
At least our stupidity wasn't compounded by being caught on film. Today, just about everyone on the planet has a video camera in their pocket. And they're constantly filming everything. Or worse yet, they're constantly filming themselves.
There are countless videos on the internet of people filming themselves doing some inane act and then stumbling into a fountain or stepping off a curb. To make matters worse, many people post these humiliating videos on the internet themselves. While these folks may be embarrassed, at least they didn't produce the smoking gun piece of evidence in their own criminal trial.
Katie Sigmond is a social media star, having 6.9 million followers on TikTok and more than 2 million on Instagram. The 19-year-old is known for sharing videos of herself golfing and playing pranks. One of her recent videos, however, has gotten her in hot water.
The clip features Sigmond hitting a golf ball into the Grand Canyon, causing her club to snap in half and drop into the precipice as well. "How did that happen?" she captioned by writing over the video, which quickly went viral and wracked up thousands of views. While Sigmond's followers may have been entertained, Grand Canyon Law Enforcement most certainly was not.
"Do we really need to say, 'don't hit golf balls into the Grand Canyon?'" the national park said in a statement alongside a screengrab of the video on Facebook. While the park didn't identify Sigmond, it did indicate that a popular TikTok user posted a video "showing her hitting a golf ball and throwing a golf club into the canyon near Mather Point."
The statement indicated that the community helped confirm the social media celebrity's identity and she was apprehended the next day by Grand Canyon Law Enforcement. "Charges and a court appearance for the individual are pending. Throwing objects over the rim of the canyon is not only illegal but can also endanger hikers and wildlife who may be below," the park stressed.
Joelle Baird, a spokesperson for the park, confirmed to the Washington Post that Sigmond was, indeed, the woman featured in the gulf video. She indicated the internet personality could be charged for hitting an object over the canyon and causing a dangerous situation, as well as littering. If convicted, Sigmond could get up to six months in jail and be ordered to pay $1,000 in fines.
No date has been set for her upcoming court appearance in the U.S. District Court in Flagstaff, Arizona, and it is not clear if Sigmond has retained an attorney.
The Grand Canyon National Park reminded the public that throwing things into the crevice is illegal, and park officials encourage anyone having details on illegal or concerning activity to call or text the Investigative Services Branch of the National Park Service at 888-653-0009, submit an online form at www.nps.gov/ISB, or email [email protected].
One thing is for sure – you will never see a video online of me hitting a golf ball into the Grand Canyon. If I was aiming for the canyon, because my slice is so bad, my ball would land somewhere in Utah.
The following two tabs change content below.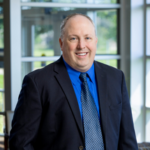 Elder Law and Estate Planning Attorney
at
McCarty Law LLP
Hoping to follow in his father's footsteps from a young age, Reg's practice primarily consists of advising individuals on estate planning, estate settlement and elder law matters. As Reg represents clients in matters like guardianship proceedings and long-term care admissions, he feels grateful to be able to offer families thorough legal help in their time of need.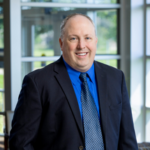 Latest posts by Reg P. Wydeven (see all)