These Criminals Are Going to Fry
Criminals are almost universally looked down upon for violating the law. They are justifiably punished by having to pay fines, being incarcerated, or both. They have a permanent record that is a black mark that follows them forever.
But every once in a while, a criminal is revered for being an outlaw. Robin Hood, Burt Reynolds' 'Bandit,' and the guys from 'The Fast & The Furious.' While those are all fictional criminals, a couple of real-life outlaws may be joining their illustrious ranks.
Last month, the two men, ages 23 and 30, were making the 75-mile trip from Hamilton to Auckland, New Zealand. Auckland, the nation's largest city, was under Alert Level 4 lockdown measures – the strictest in the country. The restrictions required restaurants, including takeout services, to remain closed. Citizens were required to stay home and only essential services were open. The rest of New Zealand was at Level 2, which allows restaurants, cafes, bars and nightclubs to be open, and residents were permitted to leave their homes.
As the two men tried entering the city, police patrolling the back roads near the outskirts of Auckland noticed their vehicle, which a New Zealand Police spokesperson said in a statement looked "suspicious." According to the statement, when the pair saw the officers, they whipped a U-turn and sped off before eventually pulling over.
Police obviously searched the car and discovered more than $100,000 in New Zealand currency (about $70,000 U.S.) in cash, and several "empty ounce bags." Upon hearing this, I immediately assumed the men were smuggling cocaine, marijuana or some other drug. But the illicit substance these drug mules were trafficking was fried chicken.
According to police, their trunk was "full of KFC." Police photos of the contraband show at least three buckets of chicken, about 10 cups of coleslaw, a large package of fries, and four large bags containing other KFC items.
According to the police, smuggling fast food into an Alert Level 4 area is a clear breach of New Zealand's strict coronavirus lockdown rules. Under the nation's Covid-19 Public Health Response Act, the duo's risky attempt could result in imprisonment of up to six months, or a fine of up to NZ$4,000 ($2,800 U.S.). Because they are suspected of fowl play, the dynamic duo will appear in court for charges of breaching New Zealand's Health Order, police said, adding "further charges are likely."
New Zealand's rigid measures have been remarkably successful. According to data from Johns Hopkins University, the country's population is about 5 million, but they have only reported less than 5,000 confirmed Covid-19 cases and 27 deaths. Meanwhile, Wisconsin's population is similar, as we have just shy of 6 million residents. However, we have had over 700,000 confirmed COVID-19 cases and approximately 8,000 deaths.
Despite their success, the New Zealand government wants to do better with preventing the spread of the virus. Accordingly, Prime Minister Jacinda Ardern wants to boost the country's vaccination rate by collaborating with fast food chains about offering customers COVID-19 vaccines with their meals.
Auckland Councillor Josephine Bartley tweeted that Restaurant Brands, the company behind KFC, Pizza Hut, Carl's Jr., and Taco Bell in New Zealand, is in talks with the government about a partnership. "We want to make sure we're going to where people are," Deputy Prime Minister Grant Robertson told Radio New Zealand.
The U.S. should consider something similar with Chick-fil-A. The chain always has a million cars in line, yet their team moves their customers through with unbelievable efficiency.
The following two tabs change content below.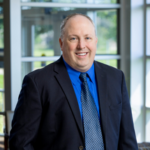 Elder Law and Estate Planning Attorney
at
McCarty Law LLP
Hoping to follow in his father's footsteps from a young age, Reg's practice primarily consists of advising individuals on estate planning, estate settlement and elder law matters. As Reg represents clients in matters like guardianship proceedings and long-term care admissions, he feels grateful to be able to offer families thorough legal help in their time of need.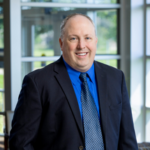 Latest posts by Reg P. Wydeven (see all)