Next month will mark the one-year anniversary of the onset of the pandemic and many of us being sent home to work from there. Thankfully, I got back into the office this past summer, but most of our attorneys and staff are still working from home.
It's been a year since I've eaten in a restaurant or gone to a movie. While my buddies and I held our fantasy football draft outside, we didn't have any of our traditional Packer parties where we would watch the games together and gorge ourselves on delicious food. My daughter's plays, musicals and choir concerts were canceled and both of my nephews had unorthodox high school graduations.
In other words, it's been a tough 12 months. But it hasn't all been bad. I spent more time with my family this past year than ever before, and I'll cherish our nightly walks, hotly contested board games, and trash-talking pickle ball matches. And I got to wear sweatpants every day.
Hopefully things will start getting back to normal soon now that we have a vaccine. I'm so grateful that my folks got their first shots last week. My sister, a teacher, got hers, too, so I'm hoping my wife will soon.
Like our family, most people who received the shot are pretty excited. After all, it's the first step toward getting things back to the way they were.
Many people flocked to social media to share their joy over being inoculated and encouraged others to do the same by taking a selfie holding their vaccination card and posting it to Facebook, Instagram, or some other social media platform. According to the Better Business Bureau, however, some people probably shared a little too much.
The BBB issued a warning earlier this month about posting pictures of your COVID-19 vaccination cards online. "Unfortunately, your card has your full name and birthday on it, as well as information about where you got your vaccine," the BBB said in a news release. "If your social media privacy settings aren't set high, you may be giving valuable information away for anyone to use."
While not affiliated with any governmental body, the BBB was founded in 1912 as a private, nonprofit organization whose self-described mission is to focus on advancing marketplace trust, exposing fraud and providing information to consumers. There are 106 independently incorporated local BBB organizations in the U.S. and Canada, and are overseen by the International Association of Better Business Bureaus (IABBB) in Arlington, Virginia.
In addition to risking identity theft, sharing your vaccination card online could make it easier for scammers to create illegal imitation cards that they can sell to those looking to get vaccinated early. According to the BBB, fake vaccination cards were sold on eBay and TikTok in Great Britain. Instead of sharing your card, the BBB recommends posting photos of you sporting your "I've been vaccinated" sticker. The organization also suggests you continuously review your social media privacy settings to ensure you know who can see your information.
My parents' and sister's second doses are scheduled to be done in a couple weeks. I can't wait to get mine. I encourage you to get your vaccine, too. If you do, however, be careful about what you post online.
Dr. Anthony Fauci, the director of the National Institute of Allergy and Infectious Diseases, says that the more people that get vaccinated, the more quickly we can get back to the way things were before the pandemic. Except I'm still going to wear sweatpants a lot.
The following two tabs change content below.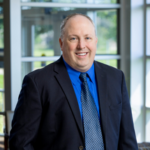 Elder Law and Estate Planning Attorney
at
McCarty Law LLP
Hoping to follow in his father's footsteps from a young age, Reg's practice primarily consists of advising individuals on estate planning, estate settlement and elder law matters. As Reg represents clients in matters like guardianship proceedings and long-term care admissions, he feels grateful to be able to offer families thorough legal help in their time of need.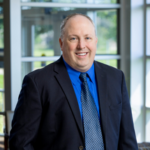 Latest posts by Reg P. Wydeven (see all)