Like many families during the pandemic, we haven't been able to attend several events we were looking forward to. My daughter's spring choir concert was canceled, and her production of the musical 'Chicago' was postponed. If they reschedule the show later this year, any previously purchased tickets will still be honored.
While the Kimberly High School has been more than accommodating for its ticket purchasers, other ticketholders haven't been as lucky.
In the beginning of March, Wisconsin's own Matthew McMillan bought two tickets to a March 20, 2020, National Hockey League game between the Winnipeg Jets and the Minnesota Wild. He bought the tickets for $120 each from StubHub, the $4 billion San Francisco-based company that buys tickets from patrons wanting to unload them, and then resells them to people who want them.
Like everything else, though, the game was canceled after the NHL suspended its season on March 12, 2020, due to the coronavirus outbreak.
So McMillan contacted StubHub's customer service and asked for a refund. StubHub claimed the game was postposed and not technically cancelled. The StubHub website placed NHL games in the category of those "Events Under Review," as opposed to rescheduled. But as far as McMillan was concerned, because the game would likely never be rescheduled, it was effectively canceled. His refund request was denied, however.
So McMillan sued in federal court in Madison. He hopes to have his suit declared a class action on behalf of the tens of thousands of StubHub customers who are no longer getting refunds to over 23,000 canceled games, concerts and other events. The suit accuses StubHub of breach of contract, conversion, negligent misrepresentation and violations of various California consumer protection laws.
McMillan's suit cites StubHub's "FanProtect Guarantee," which reads that purchasers are guaranteed to receive valid tickets in time for an event. If not, StubHub agrees to provide the purchaser with comparable or better tickets to the same event or offer a full refund or a credit toward a future purchase.
McMillan asserts that the FanProtect Guarantee was a key reason he and other customers were willing to pay premium prices and fees for tickets. The suit indicates that even as late as March 12, as major cancellations started being announced, StubHub emailed users to say, "We have your back," and assured them they could still get refunds. As an alternative, the company offered coupons for 120% of the tickets' prices that could be redeemed for up to a year.
On March 25, though, StubHub changed the terms of its guarantee. According to court papers, the new policy gave the company the discretion to make a full refund or issue the 120% coupon.
McMillan alleges in his suit that StubHub President Sukhinder Singh Cassidy "had the temerity to explain that the theft of customers' money, which would be replaced only with unwanted coupons for unspecified events that may never happen given the uncertain state of the next 12 months, was being done for their 'convenience.'"
The suit goes on to say that StubHub has "quietly sought to force their buyers to endure the financial losses that Defendants' own guarantee created for Defendants in the entirely foreseeable scenario that world occurrences would cause the simultaneous cancellation of numerous public events."
StubHub's policy is to not discuss active litigation, but I'm pretty sure their lawyers are going to say that the COVID-19 pandemic and resulting cancellations of thousands of events was not an "entirely foreseeable scenario."
We have tickets for a Hall & Oates concert in Milwaukee on July 26 – I hope it doesn't get canceled!
The following two tabs change content below.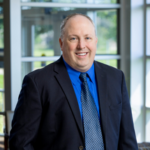 Elder Law and Estate Planning Attorney
at
McCarty Law LLP
Hoping to follow in his father's footsteps from a young age, Reg's practice primarily consists of advising individuals on estate planning, estate settlement and elder law matters. As Reg represents clients in matters like guardianship proceedings and long-term care admissions, he feels grateful to be able to offer families thorough legal help in their time of need.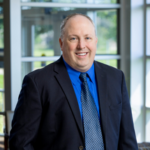 Latest posts by Reg P. Wydeven (see all)