As the world knows, the pandemic and resulting stay-at-home order are a major bummer. My niece was studying for the spring semester in Washington, D.C., but she got sent home early and now is also taking her classes online. Because she couldn't stay in her student housing, she was hoping to get a refund from the rent she paid for the semester, but as Charles Bronson would say, "No dice."
She's not alone. Kids across the country are all in the same mess, and most of them have shelled out big bucks for a college experience they aren't getting. The schools are doing the best they can, but many students believe they should be getting back more of what they've paid.
Some students have actually headed to court.
Last month, class-action lawsuits were filed against Columbia University, Pace University and Long Island University, all private colleges in the New York City area. The suits allege the institutions failed to adequately refund or reimburse students for tuition and other fees they paid for in-person, on-campus classes and other activities. According to the schools' websites, tuition ranges from $37,000 to $60,000 a year, not counting rent and food. In New York City.
The lawsuits against Columbia and Pace Universities arose after petitions were circulated on those campuses pressuring the institutions to give refunds. The petitions garnered thousands of signatures.
While the students concede that closing the schools was necessary due to the outbreak, attending classes is less valuable and should, therefore, cost less. They claim that they paid their tuition for interaction with professors, access to campus facilities, housing, meals, and social interaction, which the pandemic has denied them. The suit is asking the schools to reduce their costs accordingly.
Columbia University informed their students that they would be receiving full pro-rata refunds for room and board fees and a limited refund for the loss of school facilities and student life. However, according to the school's Financial Services department, tuition will not be refunded "as long as instruction continues." The school explained, "Tuition and fees will continue to pay for the delivery of instruction, as well as the associated costs of academic support services."
Marie Boster, a spokeswoman for Pace University, told CNN that "housing fee adjustments for students who had to leave the residence halls are being issued." In addition, the school's website says unused meal plan funds will roll over to the fall semester, while graduating students will receive a refund.
So far, Long Island University has not yet offered students any refunds.
While students from the other two schools have gotten some money back, the similarity of their lawsuits' description of the refunds is uncanny. When describing the limited refund Columbia students received, the suit says, "such refund has come with no explanation, appears to be arbitrary, and in any event, is wholly insufficient." The Pace University suit says the school's planned housing refund is "both completely arbitrary and wholly inadequate."
The students feel the schools can afford a refund due to $14 billion of aid given to colleges under the U.S. CARES Act, of which $6.3 billion is slotted for financial help for students. Plus the schools are better endowed than Dolly Parton: Columbia has nearly $11 billion in its endowment fund, LIU has $230 million, and Pace has $182 million.
When I was in college, on Saturdays the cafeteria would serve a casserole made up of all the leftover food from the week. I'm pretty sure I should be entitled to a refund, too.
The following two tabs change content below.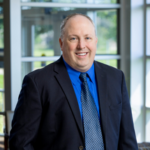 Elder Law and Estate Planning Attorney
at
McCarty Law LLP
Hoping to follow in his father's footsteps from a young age, Reg's practice primarily consists of advising individuals on estate planning, estate settlement and elder law matters. As Reg represents clients in matters like guardianship proceedings and long-term care admissions, he feels grateful to be able to offer families thorough legal help in their time of need.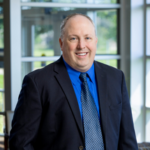 Latest posts by Reg P. Wydeven (see all)