Going, Going, Gone to Court
Now that my kids are teenagers, they can appreciate some of the classics movies I enjoyed growing up.
Once such hit is 'Major League,' the '80s movie about the hapless Cleveland Indians and their magical run to the World Series. At the end of the movie, Indians' catcher Jake Taylor tells New York Yankees' slugger Clu Haywood that three fastballs are coming. Indians' pitcher Ricky "Wild Thing" Vaughn still strikes him out, with his last pitch clocking in at a 101 mph.
Even though tipping pitches didn't help Haywood, leading to a Hollywood ending for Cleveland, knowing what pitch is coming did lead to a Hollywood ending for the Houston Astros.
Earlier this year, it was uncovered that in 2017, the Astros illegally filmed the opposing teams' pitching signs with a camera located in center field. The feed went to a monitor in the dugout where Astros' players deciphered the pitch and then banged on a trash can to inform the batter what pitch was coming.
The team went on to win 112 games that year, including going 8-1 in the playoffs to win the franchise's first World Series. While the other 29 Major League Baseball teams may disagree, Astros owner Jim Crane told reporters, "Our opinion is that this didn't impact the game." He claimed, "We had a good team, and we won the World Series. We'll leave it at that."
Well, Toronto Blue Jays relief pitcher Mike Bolsinger isn't going to leave it at that.
On August 4, 2017, the Astros were hosting the Blue Jays. Bolsinger came into the game in the 4th inning down 3-2 to the Astros. He then gave up three walks and four earned runs on four hits, including a three-run homer to Marwin Gonzalez, while recording only one out. Bolsinger was then yanked and the Astros scored 9 runs in all in the inning and went on to win 16-7.
Adding insult to injury, after the game, Bolsinger "was immediately terminated and cut from the team never to return to Major League Baseball again."
So Bolsinger is now suing the Astros, claiming their sign-stealing scheme is the reason his career was cut short. According to the lawsuit, "a disastrous inning, such as what took place in Houston on August 4th," would prove to be "the death knell" for the career of a "journeyman pitcher" like Bolsinger. The suit went on to say that as a result of his game against the Astros, "Bolsinger was no longer seen as a successful relief pitcher that could be trusted in this role and was not picked up by the Blue Jays for the following year."
In the lawsuit, Bolsinger is seeking two forms of damages. The first is consequential and general damages he claims he suffered and continues to suffer as a result of the Astros "interfering with and harming his career."
The second form of damages includes restitution. Bolsinger is asking that the Astros return their post-season bonuses from winning the 2017 World Series, which total about $31 million. He wants the money to go to "charitable causes focused on bettering the lives of children" in Los Angeles and a fund for elderly, retired professional baseball players in need of financial assistance.
Toronto finished one game out of last place in 2017, which begs the question, how many Blue Jays does it take to change a flat tire? Just one, unless it's a blowout – then they all show up.
The following two tabs change content below.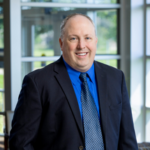 Elder Law and Estate Planning Attorney
at
McCarty Law LLP
Hoping to follow in his father's footsteps from a young age, Reg's practice primarily consists of advising individuals on estate planning, estate settlement and elder law matters. As Reg represents clients in matters like guardianship proceedings and long-term care admissions, he feels grateful to be able to offer families thorough legal help in their time of need.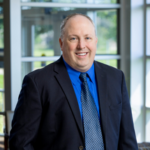 Latest posts by Reg P. Wydeven (see all)