In addition to fireworks and cookouts, this 4th of July also included Netflix's release of Season 3 of 'Stranger Things.'
The streaming service's drama is set in the early 1980s and focuses on four boys and their encounter with creatures invading from a parallel dimension. The gateway between dimensions was inadvertently opened by the federal government after conducting experiments with the paranormal.
With the help of a young psionic girl who escaped the government's clutches, the boys uncover the truth about the gateway. Except the government monitors their every move.
Once more, life has a funny way of imitating art.
Several different government agencies have been keeping tabs on the proliferation of tobacco products in movies and TV. According to numerous experts, young people who are exposed to images of tobacco use in the media are more likely to use it themselves. In a statement, the Office of the Surgeon General of the United States said youth "who get the most exposure to onscreen smoking [in movies] are about twice as likely to begin smoking as those who get the least exposure."
In addition, the U.S. Centers for Disease Control and Prevention also studied trends in tobacco use in movies. Their findings revealed that from 2002 to 2018, 56% of PG-13 movies showed tobacco use. In the last two years, the percentage of PG-13 movies featuring tobacco use decreased, however, the number of incidents in those movies that did feature tobacco use actually increased.
Michael Tynan, a public health analyst at the CDC's Office on Smoking and Health, told CNN, "We've known for a while that the more you see smoking on screen, the more likely you are to see youth smoking cigarettes in real life." He said, "There's a causal relationship between the two."
Glamourizing smoking and the impact it has on our impressionable youth has been a common theme lately. Over the last two weeks I've written about the City of San Francisco passing an outright ban on e-cigarettes and the State of Vermont imposing a 92% tax on them. While neither the Surgeon General nor the CDC has implemented any policies based on their findings, Netflix has.
Earlier this month the streaming platform vowed to decrease depictions of smoking in its new programming. In a statement to CNN, Netflix said, "Going forward, all new projects that we commission with ratings of TV-14 or below for series or PG-13 or below for films, will be smoking and e-cigarette free — except for reasons of historical or factual accuracy." The network indicated that programming for mature audiences will avoid these products "unless it's essential to the creative vision of the artist or because it's character-defining (historically or culturally important)."
Netflix also announced that later this year it will start including smoking information in the ratings box that appears in the upper left corner when users begin watching a show. Echoing the government, Netflix issued a statement saying we "recognize that smoking is harmful and when portrayed positively on screen can adversely influence young people."
The announcement comes on the heels of the release of a report on tobacco use in TV and streaming programs by The Truth Initiative, an anti-tobacco advocacy group. The report showed that Netflix has more depictions of smoking than broadcast shows, particularly 'Stranger Things.' There were 182 depictions of tobacco use in the first season of the hit show, however, that number increased to 262 in season two.
I told my wife that people monitoring us is maybe a good thing, and then she and I and Alexa and Siri all shared a good laugh.
The following two tabs change content below.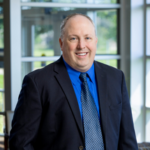 Elder Law and Estate Planning Attorney
at
McCarty Law LLP
Hoping to follow in his father's footsteps from a young age, Reg's practice primarily consists of advising individuals on estate planning, estate settlement and elder law matters. As Reg represents clients in matters like guardianship proceedings and long-term care admissions, he feels grateful to be able to offer families thorough legal help in their time of need.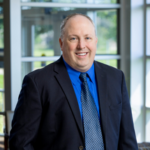 Latest posts by Reg P. Wydeven (see all)