When I was in college, one of the guys on the floor of my dorm had way too much to drink one night. He was so bad, we had to help take out his contact lenses and get him into his lofted bed.
In exchange for our assistance, we decided to give this guy some deterrents to prevent him from drinking this much again. So one of my buddies asked him if he had any objections to having stripes shaved in his eyebrows. Because he was passed out, he didn't protest. After that, my buddy asked if he cared if we shaved stripes in his very hairy chest. Again, he didn't affirmatively oppose the idea. So in addition to a splitting headache, the dude woke up the next morning with some surprises after looking in the mirror.
Understandably, this guy was pretty upset. Apparently, he felt that being unconscious and not objecting to being shaved was not the same as consciously consenting to being shaved.
We've been at an impasse for the last 27 years, but thankfully the U.S. Supreme Court finally settled the matter for us.
The case in question focused on Gerald Mitchell, a 55-year-old man from Sheboygan. One night, Mitchell's neighbor saw him acting drunk and suicidal. After he got in his van and drove away, the neighbor called the police. The cops discovered his van along the shore of Lake Michigan and soon found him walking near the water.
The police administered a preliminary breath test which showed that Mitchell's blood alcohol content was .24%, three times above the legal limit of .08%. Because breathalyzer results are not admissible in court in Wisconsin, the police brought Mitchell to the hospital for a blood draw. By the time they got there, Mitchell had passed out and was unresponsive. So the police ordered hospital personnel to draw a blood sample that ultimately showed his BAC to be 0.222%, and this was roughly 90 minutes after his arrest.
Wisconsin is one of 28 states that does not require the police to obtain a warrant before taking a blood sample if they believe a driver is intoxicated. Our statutes say that people driving on a public road have impliedly consented to having their blood drawn if police suspect them of driving under the influence.
Accordingly, Mitchell was charged and convicted of driving while intoxicated. After losing appeals in Wisconsin state courts, he appealed to the U.S. Supreme Court. He argued that taking a blood sample without a warrant was an unreasonable search and seizure, and therefore, violated his rights under the 4th Amendment to the Constitution.
Mitchell's case garnered national attention, as the Court's decision would provide guidance to other states on this issue. In a 5-4 vote, the Court upheld Wisconsin's law permitting the police to take a blood sample from an unconscious person suspected of driving under the influence of alcohol without a warrant.
Strangely, the justices' decision didn't address the issue of a driver's implied consent to a blood draw just by using our public roads. Instead the court held that "exigent circumstances," such as the dissipation of a driver's BAC, permit police to obtain a blood sample without a warrant.
Wisconsin Attorney General Josh Kaul said the Court's decision "helps protect communities from impaired drivers." Now that I have another driver in my family, I hope he's right.
The following two tabs change content below.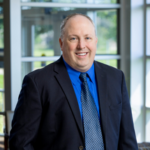 Elder Law and Estate Planning Attorney
at
McCarty Law LLP
Hoping to follow in his father's footsteps from a young age, Reg's practice primarily consists of advising individuals on estate planning, estate settlement and elder law matters. As Reg represents clients in matters like guardianship proceedings and long-term care admissions, he feels grateful to be able to offer families thorough legal help in their time of need.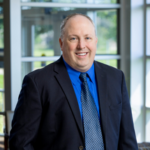 Latest posts by Reg P. Wydeven (see all)