Defective Earplugs? Shoot!
A couple times a year our office celebrates "lunch-n-load." This consists of us grabbing a few pizzas and heading over to a local firing range, like Trigger Action Sports or Down Range. Thankfully, a few of my co-workers are very experienced marksmen, and they, along with the helpful staff at the range, give us rookies an informative tutorial and some great reminders before we start.
Never having shot a gun before, I was a little nervous the first time. When we were done, a few things surprised me. First, I couldn't believe how much fun we had – I couldn't wait to go again. Second, while I knew it wouldn't be exactly the same, firing a gun wasn't anything like it appears in the movies – the kick after firing was much stronger than I anticipated.
Finally, the whole experience was just unbelievably loud. Despite having ear protection, in the enclosed space, it sounded like cannons going off. Without the proper equipment, I could totally see how the experience could damage your hearing.
Unfortunately, for many of our veterans, that's exactly what happened.
Last July, the U.S. Department of Justice settled a lawsuit with 3M over allegations that the company defrauded the federal government by selling earplugs with "dangerous design defects" to the military for "more than a decade." The lawsuit was filed along with Moldex-Metric, Inc., under the whistleblower provisions of the False Claims Act. The act permits private parties to sue on behalf of the government when they believe that defendants submitted false claims for government funds and to share in any recovery.
Moldex-Metric also manufactures earplugs and is a competitor of 3M. The two rivals have sued each other several times. 3M has accused Moldex of infringing on many of its earplug patents, while Moldex countersued, accusing 3M of lying and falsely making allegations about earplug products that predated 3M versions.
In the government lawsuit, Moldex alleged that 3M's earplugs failed to pass certain safety tests, which violated its military sales contracts. Specifically, the suit alleged that 3M, and its predecessor, Aearo Technologies, Inc., knew that its dual-ended CAEv2 earplug was too short for proper insertion into users' ears and that the earplugs could loosen imperceptibly and therefore did not perform well for certain individuals. Further, 3M failed to disclose this design defect to the military.
After the settlement, Acting Assistant Attorney General Chad A. Readler said, "The Department of Justice is committed to protecting the men and women serving in the United States military from defective products and fraudulent conduct." He added, "Government contractors who seek to profit at the expense of our military will face appropriate consequences."
3M agreed to pay $9.1 million to the government, but admitted no liability. Moldex-Metric, the whistleblower, received $1,911,000 of the settlement.
Now that the case is settled, hundreds of military veterans are expected to file lawsuits against 3M. Last month, vets Joseph Junk and David Hendersen filed civil complaints against the company, claiming it "did not adequately warn of the defects or adequately warn how to wear the earplugs." The pair claim they not only suffered hearing loss, but they also have a condition known as tinnitus, or constant ringing in their ears. According to the Department of Veterans Affairs, tinnitus is the most common disability experienced by veterans with over 2.7 million receiving benefits for it.
3M, formerly known as Minnesota Mining and Manufacturing Company, is probably best known for their Post-It notes and Scotch tape. This is fitting, as things have certainly gotten sticky for the company.
The following two tabs change content below.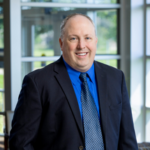 Elder Law and Estate Planning Attorney
at
McCarty Law LLP
Hoping to follow in his father's footsteps from a young age, Reg's practice primarily consists of advising individuals on estate planning, estate settlement and elder law matters. As Reg represents clients in matters like guardianship proceedings and long-term care admissions, he feels grateful to be able to offer families thorough legal help in their time of need.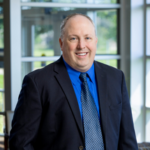 Latest posts by Reg P. Wydeven (see all)