Every year, my great friend Tim hosts a spectacular super bowl party. He has a gigantic taco bar with multiple nacho cheese sauces and all the fixings. He completely outdoes himself.
My buddies and I all overeat as we watch the game and wait for the commercials. One of us also typically looks up that year's goofy prop bets to see what gamblers are throwing their money at.
Unlike a straightforward bet like will the Patriots win the game and cover the 2.5 point spread, proposition bets involve much more detailed aspects of the game, such as will Tom Brady commit the first turnover (he did) or will Rob Gronkowski score the first touchdown (he didn't).
Some prop bets, however, don't even involve the game. For example, there was a prop bet of whether Gladys Knight would sing the national anthem in more or less than 1 minute and 50 seconds (it was 1:49.5). There was even a bet of whether Adam Levine, Maroon Five's lead singer, would be wearing a hat at the start of the halftime show (he did not).
While prop bets typically go relatively unnoticed during the NFL's regular season, they're extremely popular for the Super Bowl. And because last May the Supreme Court overturned a 1992 law that banned sports betting, this year, fans can legally make prop bets in the multitude of states that have already adopted sports betting.
While the NFL loves lots of eyeballs on the Super Bowl, they actually don't want fans making prop bets, for the league fears they're too risky and vulnerable to manipulation or cheating.
Last September, NFL Executive Vice President Jocelyn Moore actually testified before a U.S. House of Representatives committee and asked Congress to ban prop bets in professional sports leagues that involve the performance of individual athletes over the course of a game.
"Examples might range from the number of passing yards by a quarterback in a football game or the number of points or rebounds by a team during a quarter of a basketball game, to the number of 'throw-ins' in a soccer match, or even how many flags a referee might throw in a contest," she said. "These types of bets are significantly more susceptible to match-fixing efforts, and are therefore a source of concern to sports leagues, individual teams, and the athletes who compete.
"To address concerns regarding risky betting fixtures, we encourage Congress to allow professional and amateur sports organizations to identify which types of bets simply pose too significant a risk to the integrity of sports and to work with regulators not to authorize them," she testified.
In response, Joe Asher, CEO of William Hill US, the American division of the British bookmaker that runs several sportsbooks in this country, claims his company has been doing prop bets for years and "this issue is way overblown." He thinks the NFL should be careful of what it wishes for, because prop bets keep viewers "engaged throughout the game, even if it's a blowout." In addition, he said, "We've never seen evidence of a player prop being manipulated."
Because prop bets are susceptible to being fixed, most sportsbooks restrict prop bets to no more than $1,000 to reduce the likelihood that gamblers would conspire with athletes or a referee to cash in.
Because the Pandora's box of sports betting has already been opened, odds are prop bets are here to stay.
The following two tabs change content below.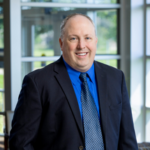 Elder Law and Estate Planning Attorney
at
McCarty Law LLP
Hoping to follow in his father's footsteps from a young age, Reg's practice primarily consists of advising individuals on estate planning, estate settlement and elder law matters. As Reg represents clients in matters like guardianship proceedings and long-term care admissions, he feels grateful to be able to offer families thorough legal help in their time of need.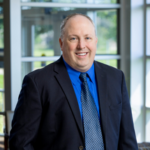 Latest posts by Reg P. Wydeven (see all)