While channel surfing over the weekend, I came across a classic movie, 'Heartbreakers.' The film stars Sigourney Weaver as Maxine Conners and Jennifer Love Hewitt as her daughter, Paige. The duo are professional con artists.
Their scam is Maxine finds lonely, rich bachelors and makes them fall in love with her and get married. Then Paige seduces them, leading to a huge divorce settlement for Maxine. Of course, Paige breaks the cardinal rule of a con artist – she falls in love.
While it makes for an entertaining movie, unfortunately this plot has played out in real life too often.
According to the Federal Trade Commission, romantic scams cost Americans more money than any other fraud in the U.S. in 2018. Preying on people's loneliness, detachment and emotional vulnerability, con artists fooled more than 21,000 people last year, bilking them out of $143 million. And the trend is on the rise, for these losses almost quadruple those of 2015.
Victims of these scams report them to the FTC, who investigates. The agency, which was established in 1914 by the Federal Trade Commission Act, was created to promote consumer protection and also eliminate and prevent anticompetitive business practices. The FTC issued a warning to consumers earlier this month to be on the lookout for romantic scams, especially around Valentine's Day.
According to the agency, the most popular targets were between the ages of 40 and 70, and their rate of victimization was more than twice that of people in their 20s. The median loss was $2,600, however, people over the age of 70 had the highest median loss at $10,000.
Most victims reported that they wired money to the con artist, but the FTC noticed an increase in sending gift cards and reloadable cards. These cards are preferred by the scammer because they get the money quickly and the transaction is irreversible and anonymous.
Scams typically involved con artists creating fake profiles on social media and dating sites, giving themselves "attractive and convincing personas." They would lure victims into online relationships and then soon convince their marks to send them money because of a medical emergency or to cover travel expenses.
To avoid being a target, the FTC advised the public to be suspicious of any online relationship if:
• the person wants to leave the dating site immediately and use personal email or messaging
• the person expresses love quickly
• the person claims they're traveling, working overseas or is in the military and is stationed abroad
• the person wants to meet but can't afford to, often claiming because a business deal went south
• the person asks for money before even meeting
So the FTC says to take things slowly and ask a lot of questions. If their answers are inconsistent, this is a red flag. The agency also suggested performing a reverse-image search of their photos and listen to friends or family who are concerned. "Talk to someone you trust about this new love interest," the report said. "In the excitement about what feels like a new relationship, we can be blinded to things that don't add up. Pay attention if your friends or family are concerned."
So if you're over 80 and suddenly a gorgeous 28-year-old you met online claims to be in love with you without ever having met, you might be the victim of a scam. But seriously, if you're looking for more information about romantic scams, visit www.ftc.gov/imposters.
The following two tabs change content below.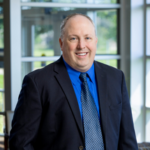 Elder Law and Estate Planning Attorney
at
McCarty Law LLP
Hoping to follow in his father's footsteps from a young age, Reg's practice primarily consists of advising individuals on estate planning, estate settlement and elder law matters. As Reg represents clients in matters like guardianship proceedings and long-term care admissions, he feels grateful to be able to offer families thorough legal help in their time of need.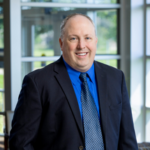 Latest posts by Reg P. Wydeven (see all)